Rafsanjani: Iran has a humanitarian view toward Iraq 
May 2, 2016 - 12:11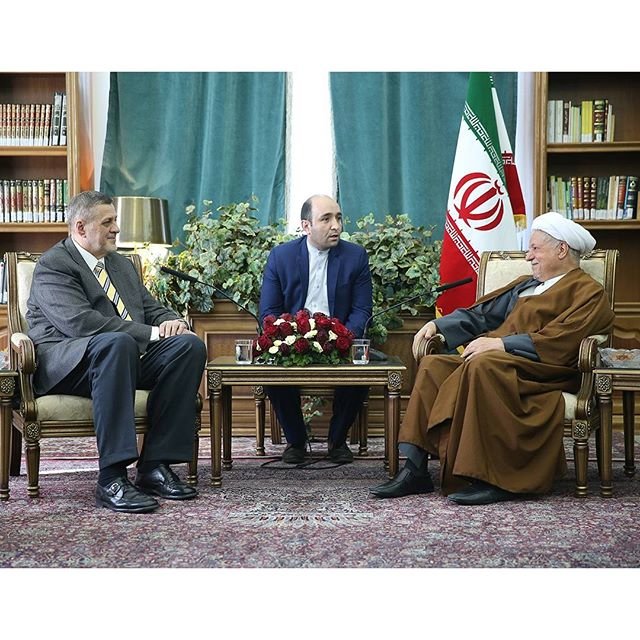 TEHRAN - Ayatollah Akbar Hashemi Rafsanjani, the chairman of the Expediency Council, said on Saturday that Iran supports the Iraqi government and people based on humanitarian and Islamic principles.
"Iran is ready to cooperate in various areas if the international community and the UN are honest and determined to solve Iraq's problem," he said during a meeting with Jan Kubis, the UN special envoy for Iraq.
Rafsanjani highlighted the importance of fight against terrorism and said people's dissatisfaction with elements of arrogant powers in various countries facilitates a recruitment of terrorists such as Daesh, also called ISIL/ISIS or IS.
He also said that Iraq is suffering from divisive policies adopted by certain political groups.
For his part, Kubis highlighted the importance of Iran's role in supporting Iraq.
He also said that Iraq's territorial integrity and national unity should be maintained.
----Plot to divide Syria and Iraq will fail: Velayati
During a separate meeting with Kubis on Sunday, Ali Akbar Velayati, a senior foreign policy adviser to the Supreme Leader, said a plot by certain countries to disintegrate Iraq and Syria will end in failure.
Velayati also said Iran has taken "serious" and "practical" actions in fighting terrorism and extremist movements.
The countries that support terrorism will see the consequences of their behavior in various countries, he said.
The former foreign minister went on to say that Iran supports democracy in Iraq.
Kubis said that Iran has a "very good" cooperation with the UN in helping Iraq.
Iraq is entangled in a new crisis as the demonstrators loyal to Moqtada Sadr have camped out near parliament, demanding a change in government.
Protesters have accused the government of neglecting much-needed reforms, as it is in war with Daesh.
Declining oil revenues have also added insult to injury.
Daesh claimed a twin suicide bombing on Sunday that killed at least 33 people and wounded more than 50 in the southern town of Samawa.
In parliament, some leading parties have locked horns over their share in the new cabinet line-up. Many prominent politicians, like former Prime Minister Nouri Maliki, are highly critical of Moqtada Sadr. Maliki said change could not be achieved through "intimidation or the occupation of the Green Zone".
NA/PA