Art gallery set in Tehran to support promising artists, charity events
May 7, 2016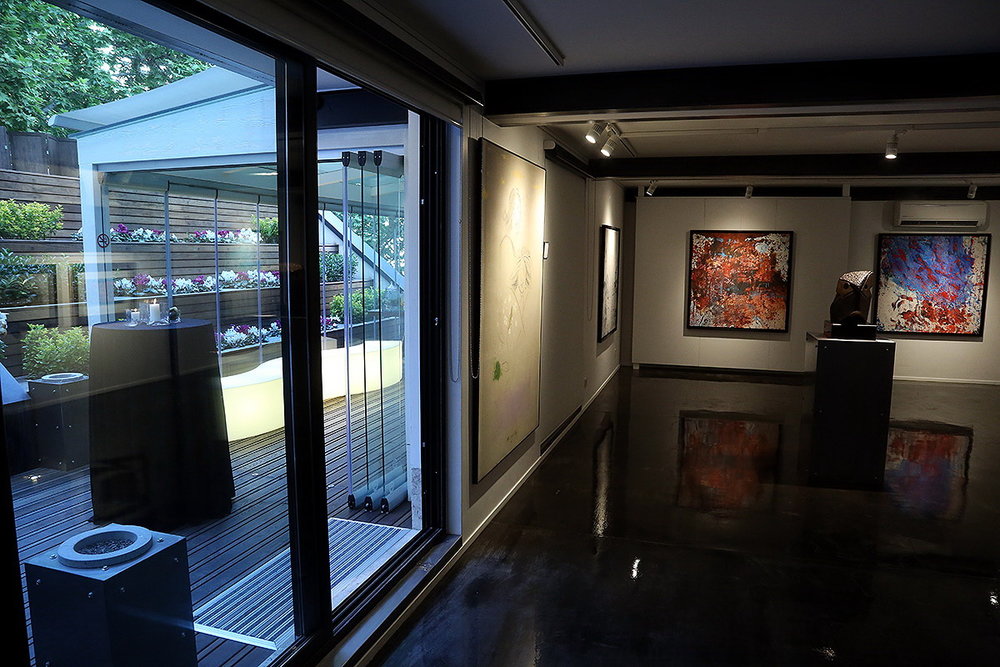 TEHRAN -- An art gallery was established in northern Tehran on Thursday with a mission to support promising artists and charity events.
A large number of prominent artists, including Ebrahim Haqiqi, Pariyoush Ganji, Yaqub Emdadian and Reza Bangiz, some cultural officials, including Deputy Culture Minister for Artist Affairs Ali MOradkhani and Tehran Museum of Contemporary Art Director Majid Mollanoruzi, attended the opening ceremony of Eyvan Gallery.
The opening exhibition was dedicated to displaying works by Mohammad Ehasai, Ardeshir Mohasses, Farideh Lashai, Faramarz Pilaram, Farah Osuli and many other veteran Iranian artists.
"Apart from my interest in art, this gallery was established with two specified aims: First, to recognize and introduce creative young artists who have had no opportunity to showcase their works, and second, to help charity events by art sales," Eyvan Gallery director Huri Qavimi said during the opening ceremony of the gallery.
She said that all money raised by art shows at the gallery will go to charity.
"Discovering an emerging art talent, who deserves to be introduced, in a timely manner is a difficult task," stated Qavimi, who has spent years searching Iranian and overseas galleries for emerging artists.
However, she added that her search has led to good results.
The gallery is located at 1 Hamid Dead End, off Lesani Alley, Jebheh St., off Mahdieh St., in the Elahieh neighborhood.
Photo: A view of Eyvan Gallery
MMS/YAW
END