Leader: Security is top priority
May 8, 2016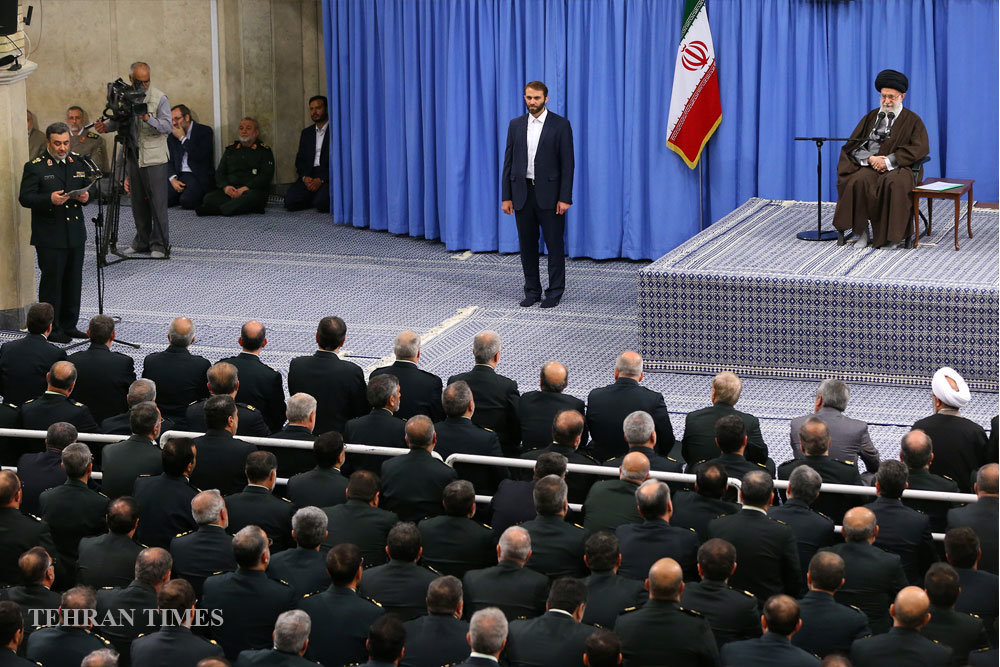 TEHRAN – The Supreme Leader on Sunday spoke to a number of top police officials where he defended the latest security measures taken by the police.
"Security is the number one and highest priority issue of the country," Ayatollah Ali Khamenei said, adding that even important issues such as resistance economy are dependent on a secure society.
"In issues related to moral security, when thorough, powerful, and wise plans are made, no attention should be paid to objections made by some people or the vibe that is created by some media. Rather, the work should be pushed forth by keeping trust in God," the Leader stressed.
He also called for the presentation of a positive image of the police before the public eye, noting, "The police should be pictured as a kind and powerful friend in people's mind."
He cautioned officials as well as people to take care of the existing unity, adding, "The creation of double currents and bipolarity is one of the lethal blows the enemy is attempting [to foster]."
SP/PA