Regional states should never be disintegrated, Iran insists
May 10, 2016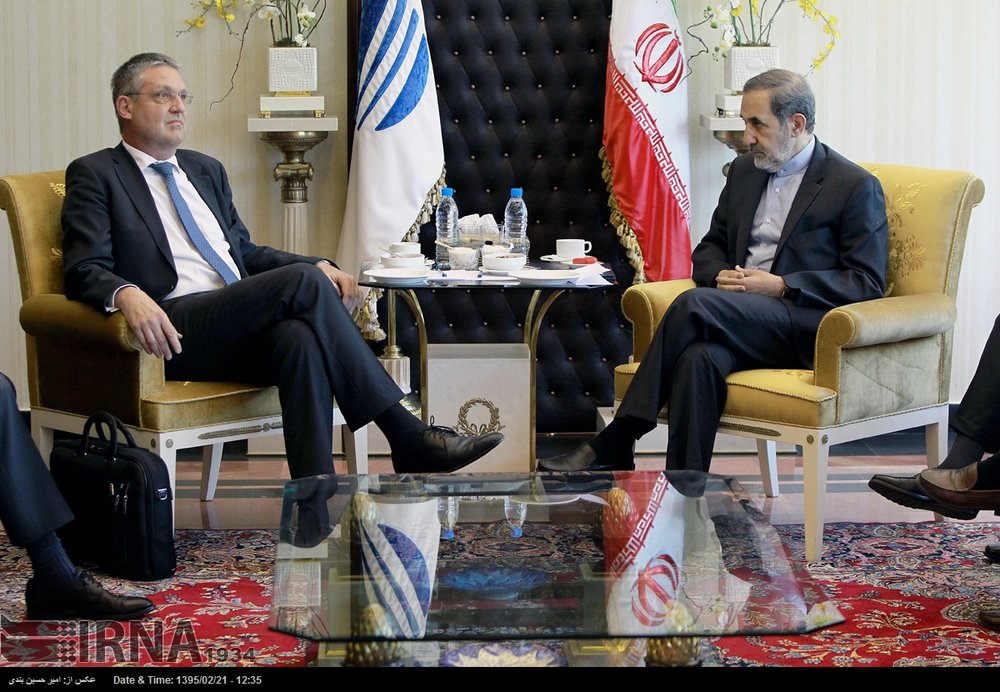 TEHRAN - A senior Iranian politician reiterated Tehran's position on Tuesday that countries in the Mideast region, especially Syria and Iraq, must not be disintegrated under any circumstances.
Dividing up the region does not serve the interests of the regional people, Ali Akbar Velayati said in a joint press conference with State Secretary of the Federal Ministry of Foreign Affairs of Germany Markus Ederer in Tehran.
Velayati, a foreign policy adviser to the Supreme Leader, also said Iran and Germany seek a solution to regional crises through "fair" and "peaceful" ways.
He also said that dividing terrorists into "extremist" and "moderate" is "farcical" and a "historic mistake" by the West.
Elsewhere, he said that Syrian President Bashar al-Assad's government is Iran's redline, calling his government "legal".
He added no country has the right to decide for the Syrians.
Velayati also said that Russia's role in supporting the Syrian government and fighting terrorism has not faded.
Commenting on Iran-Germany relations, he said that the two countries have "positive" and "historic" relations and have the potential to expand ties.
He added that Iran and Germany can have "positive" cooperation on helping to resolve regional issues.
For his part, the German official highlighted the importance of the Syrian talks and said the Syrian conflict should be settled peacefully and not militarily.
Iranian Foreign Minister Mohammad Javad Zarif held a separate meeting with Ederer on Tuesday during which bilateral and regional issues were discussed.
NA/PA