Iran hails Japan's collaboration to help restore Lake Urmia
May 10, 2016 - 19:42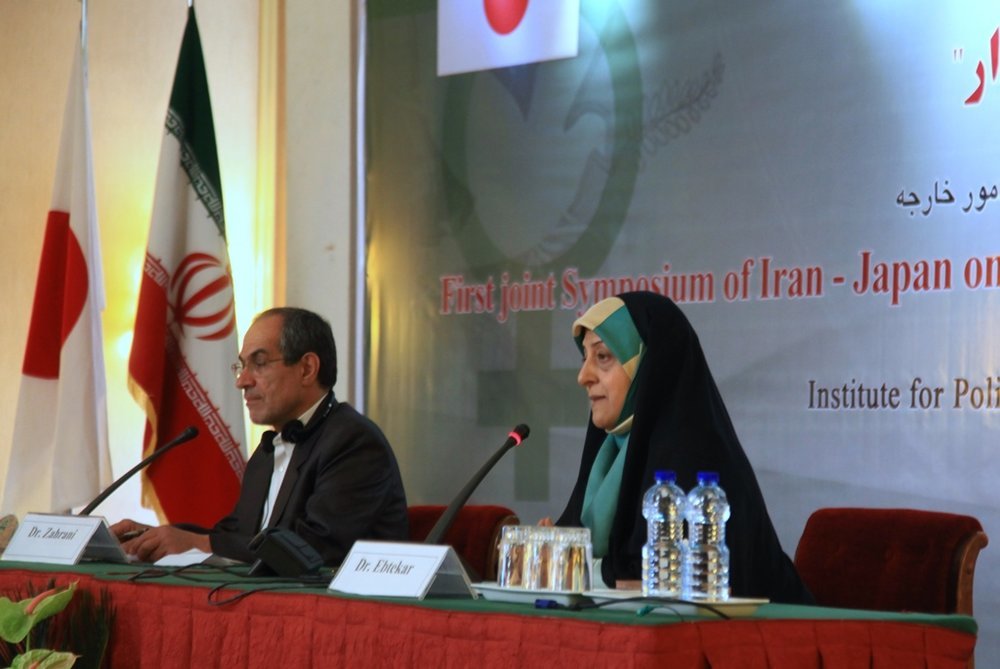 TEHRAN — Iran hailed Japan's collaboration in restoration of Lake Urmia through empowering rural women and optimizing water consumption patterns and agricultural methods around the lake.
The two nations have undertaken efforts to empower women residing in 70 villages around Lake Urmia, chief of Iran's Department of Environment Ma'soumeh Ebtekar said.
She made the remarks during the first Symposium of Iran-Japan on Women, Peace and Sustainable Development which was held in the Ministry of Foreign Affairs in Tehran on Monday.
"Women who participated in the program are now trained and could take on a role in sustainable agriculture," Ebtekar added.
Additionally ten funds to provide suitable alternatives to the farm-based employment and encouraging non-farm based jobs are set up in the region, she added.
The collaboration between Iran and Japan is also focusing on reforming water usage and revising old farming techniques in the lake basin, Ebtekar said.
The program which had so far been implemented in 70 villages will now expand to 90 villages located on the lake basin, the chief of DoE noted.
Japan has already spent $3 million dollars on the aforesaid program, she said, and Iran's share is some $570 million dollars.
The third phase of Contribution to Lake Urmia Restoration document was signed on April 5 in attendance of Masoumeh Ebtekar, chief of the Department of Environment, UN Resident Coordinator and UNDP Representative in Iran Gary Lewis and Japanese charge d'affaires.
This project specifically addresses the restoration of the lake mainly through engaging local community and farmers by applying sustainable agriculture techniques.
Lake Urmia, north-western Iran, which was once the largest salt-water lake in the Middle East has been in a critical condition for some years now.
In order to save the lake and its ecological values various restoration programs have been drown up and implemented so far. Seeking international cooperation is on top of the agenda to save the lake.
MQ/MG