Tehran photo exhibit displays reproductions of world famous paintings 
May 10, 2016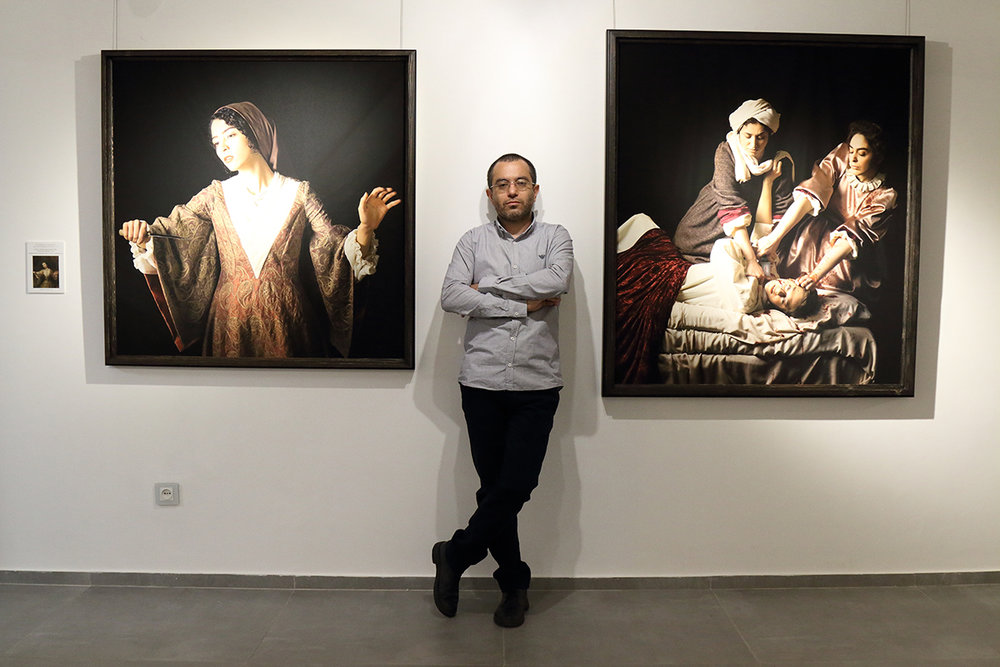 TEHRAN – Photographer Sorush Milanizadeh has reproduced the women in some paintings by world famous artists such as Pablo Picasso, Edgar Degas and Edvard Munch in his new collection of photos.
The photos, which are reproductions of the paintings, portray the women from a new aspect of life in the exhibition entitled "Woman Against Woman", now underway in Tehran's Mojdeh Gallery.
"I began to work on the project over the past six months. The costumes have been designed by Anna Sani, while Ashkan Vosuqi has cooperated as the makeup artist and I have carried out the stage design," Milanizadeh said in a press release published on Tuesday.
"I next negotiated with a number of actresses and artists to take the role of the women in each frame. Later the actresses were informed of their roles in each frame and were set in appropriate locations and finally the photos were taken," he explained.
"The location of the photos is an old house, which can be rearranged to form any desirable atmosphere," he added.
The photographer also stated that he has selected his topics from over 600 paintings. "The main element I focused on were the themes and stories hidden in the paintings. I even tried to study and find out the roots of the stories in the paintings and later reflected them in my photos," he asserted.
The portraits of the women resemble females from the East, but the unclear geography in the photos has bestowed a universal manifestation to the photos.
The 38-year-old Milanizadeh is a graduate of photography and has worked on several projects so far.
The exhibition runs until May 20 at the gallery located at No.27, North Allameh Blvd., in the Saadat Abad district.
RM/YAW
END