Pile-up, bus overturn on Qazvin-Karaj highway leaves 9 injured
May 11, 2016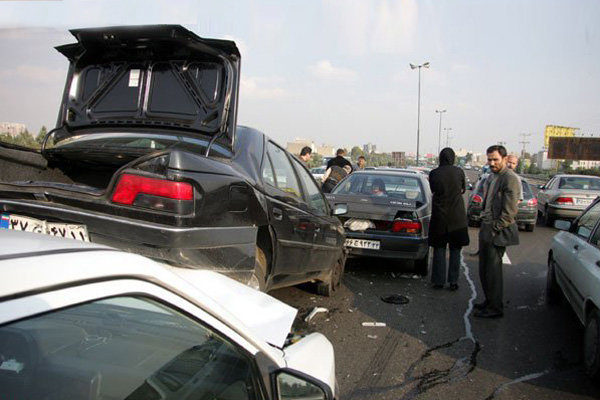 TEHRAN — Over a pile-up, involving 30 vehicles, and a bus overturn on Qazvin-Karaj highway, nine got injured, Nasimonline reported.
"Fortunately there were no fatalities," Qazvin province traffic police Bahram Zeynali said.
In the first accident, 30 cars crashed into each other which caused a heavy traffic but with the timely intervention of police and relief forces the traffic congestion was eased soon, Zeynali noted.
Over the first accident four got injured who were transferred to the hospital, he added.
Not paying attention to the road while driving, over speeding on slippery roads, and not maintaining the safety distance with the car driving in the front are of the causes of the recent multiple collision, he noted.
In the second accident a bus with 17 passengers overturned on the highway and five of the passengers got injured, he explained.
MQ/MG