Rouhani: Peace meaningless without power
May 11, 2016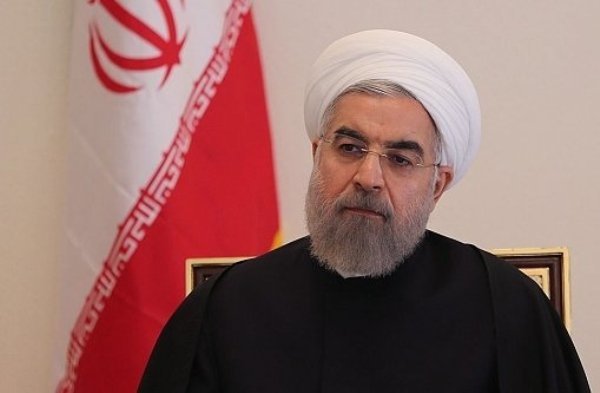 TEHRAN – President Hassan Rouhani said on Wednesday that his government, the 11th of its kind since the 1979 Islamic Revolution, has been unrivalled in seeking to boost the country's defense power.
"No government has helped the strengthening of the country's defense capability as much as the 11 government," Rouhani remarked.
The president also said establishment of peace will be meaningless without power.
"We believe that peace is meaningful under the shadow of power," the president said during a meeting at the administrative council of Kerman.
The president, who started a two-day tour of Kerman province on Tuesday, added that the administration, parliament and Judiciary are all making efforts to develop the country with the guidelines set by the Supreme Leader.
"The three branches of government are following the path of the country's development under the guidance of a powerful leadership."
The president also said launching rumors that the society is polarized and seeking to put officials against each other is what the enemy is wishing for.
"Instead of giving hopes some are sowing the seeds of disappointment" by "repeating the statements of the enemies and plotters," the president noted.
He added, "At a time that the world is seeking interaction with Iran belittling the country… is surprising."
President calls on Majlis to avoid adopting laws in haste
The president also called on the outgoing parliament to avoid a hasty approval of laws, saying there is no room for haste or trial and error in adopting important legislations.
"I request respected representatives to avoid hasty and speedy decisions because the tenth Majlis (which will start its work late May) is also a continuation of the previous Majlis and there should be no haste and trial in approving macro and important legislations."
Elsewhere, he said that boosting domestic production and economic interaction are required in order to implement resistance economy.
In a press conference at the end of his tour of Kerman, he also said a report on the seizure of Iran's $2 billion fund by the U.S. is being prepared which will b released to the public.
He called the U.S. act "wrong" and "illegitimate".
The U.S. Supreme Court ruled on April 20 that almost $2 billion in frozen Iranian assets must be turned over to American families of people killed in the 1983 bombing of a U.S. Marine Corps barracks in Beirut and other attacks allegedly blamed on Iran.
In his speech to well-wishers in Kerman on Tuesday, Rouhani said that Iran will take the issue of the $2 billion assets appropriated by the U.S. to international court.
NA/PA