Yas-e Tamam takes "Count to One" to Portuguese festival
May 18, 2016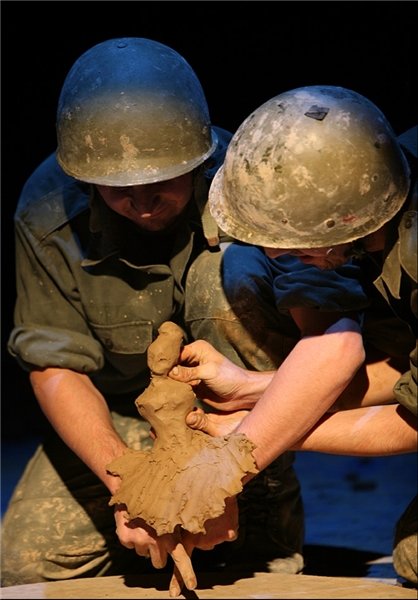 TEHRAN – Yas-e Tamam, a puppetry troupe led by director and playwright Zahra Sabri, is scheduled to perform "Count to One" at the 16th International Festival of Puppets and Animated Forms (FIMFA), which is currently underway in the Portuguese capital Lisbon.
Two performances have been arranged for the puppet show for May 19 and 20.
Based on work by Persian poet Omar Khayyam, "Count to One" is about three soldiers who decide to cease fighting in an unknown land. To express themselves, they begin making sculptures with mud.
One of the most important events dedicated to puppet shows, the FIMFA run until May 22.
ABU/MMS
END