No ceasefire in Syria as long as terrorists are backed, Iran says
May 18, 2016 - 16:3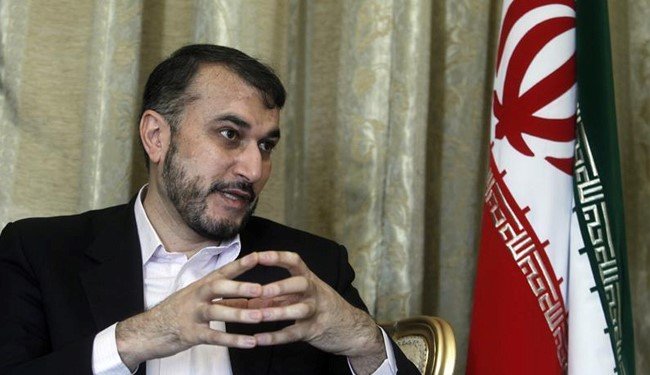 TEHRAN – Iranian Deputy Foreign Minister Hossein Amir-Abdollahian said on Tuesday that it is not possible to reach a long-lasting ceasefire in Syria as long as terrorists' acts are backed.
"It will be difficult to reach a permanent ceasefire in Syria as long as there is no serious will to control Syria's borders by the neighboring countries and prevent the terrorists from entering [Syria]," he said in a televised interview.
He also said that there is a "deep gap" between the countries that support military approach in Syria and those that back settlement of the crisis politically.
The U.S. and some countries in the Middle East seek military approaches in Syria and use political talks as a pretext to reach their objectives, Iran's point man for Arab and African Affairs noted.
From the outset of the Syrian conflict in 2011, Iran has been insisting that there is no military solution to the conflict.
Saudi Arabia and Qatar have been the main backers of militants fighting the Syrian government. While the world powers that gathered in Vienna on Tuesday stressed that all parties to the conflict should make peace a priority, Saudi Arabia's foreign minister warned that time may be coming for "Plan B" in Syria.
"It was made clear that Bashar al-Assad has two choices – either he will be removed through political process or he will be removed by force," Adel al-Jubeir told reporters after the International Syria Support Group (ISSG) meeting co-chaired by Russia and the U.S.
NA/PA