Tehran, Algiers ink 19 economic MOUs
May 18, 2016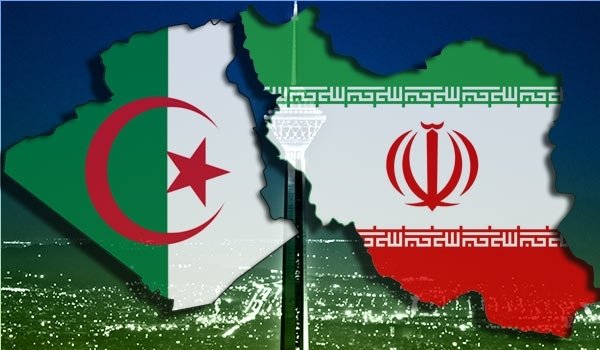 TEHRAN - Iran and Algeria signed 19 memoranda of understanding (MOUs) in various economic fields, most of which were in auto industry sphere, IRNA reported on Tuesday.
The MOUs were signed by Iranian Minister of Industry, Mining and Trade, Mohammadreza Nematzadeh and Algerian Minister of Industry and Mining Abdessalem Bouchouareb at the Tehran Permanent International Fairground, the report said.
Of the 19 MOUs, four of them are in the fields of industry, exhibitions, geology and standards and the other 15 are regarding auto industry and spare parts.
According to the report, based on the signed MOUs, prominent Iranian companies in auto industry and spare parts including Iran Khodro, Saipa, Pars Khodro, Zamyad Co., Saipa Diesel Company, Saipa Azin Co., Megamotor, Indamin, Plasco Kar Saipa, Parsian Lent and Mamut will contribute to the Algerian auto industry.
Saipa will launch a manufacturing line in Algeria by the end of the current Iranian calendar year (March 20, 2017), the Iranian carmaker's managing director Mehdi Jamali told IRNA on Wednesday.
*** 'No limitations for Tehran-Algiers cooperation'
In the event to sign the MOUs, Nematzadeh noted that Iran does not see any limitation regarding cooperation with Algerian companies and the country is willing to transfer its experience and knowledge to Algeria.
"The two countries have abundant oil and gas resources; we should use these resources for industrial and economic development" he said.
Abdessalem, for his part said, "According to my visits to Iran's industrial and automotive complexes, Iran's position among the leading countries in this field is very significant and the country has gained a strong position in the region."
"We have active and strong economic and industrial cooperation which could help us in the development of the two countries." He added.
According to IRNA, the worth of trade between Iran and Algeria in the first quarter of the last Iranian calendar year was around $769,000. Iran's exports to Algeria accounted for the total figure.
EF/MA