Indian PM, Afghan president meet Leader
May 24, 2016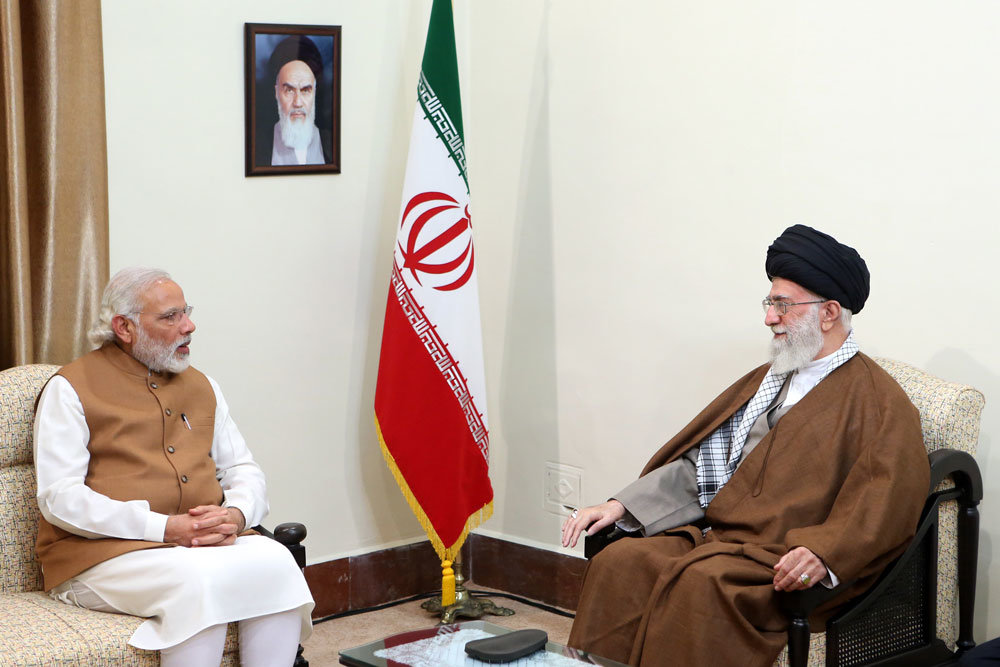 TEHRAN – Indian Prime Minister Narendra Modi and Afghan President Ashraf Ghani separately met with the leader of the Islamic Revolution Ayatollah Ali Khamenei on Monday afternoon.
The Prime Minister Modi and President Ghani visited Iran to sign a three-way transit agreement on Iranian southern port of Chabahar.
The text of the Leader's remarks in his meetings with the senior officials of India and Afghanistan will appear on our website and the Wednesday issue of the Tehran Times.
On the importance of Chabahar port, the Indian prime minister said, "History is being created." Modi also said, "We want to link to the world, but connectivity among ourselves is also a priority."
The accord will significantly boost the role of the undertapped port of Chabahar, connecting India through Iran and Afghanistan to Central Asia.
"Today is an important and historical day for expansion of ties between the three countries," Iranian President Hassan Rouhani said in a televised speech, sitting between Modi and Ghani.
Ghani also said, "Our will starts from Chabahar today, but its end will be an all-out comprehensive development and economic-cultural cooperation."
PA/AK