Sand storm in northeastern Iran leaves one dead
May 27, 2016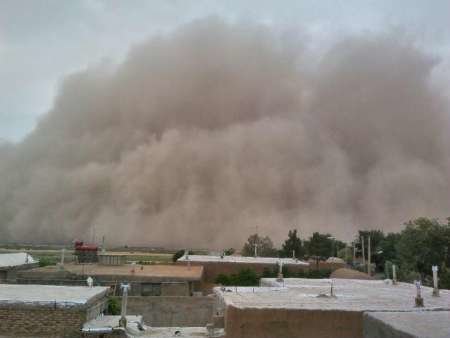 TEHRAN — Sand storm in Sabzevar, Khorasan Razavi province, northeastern Iran, on Wednesday left one dead, IRNA news agency reported.
Following the sand storm one got hit by the debris and passed away and three others sustained injuries, Alireza Abdollahi the province's deputy governor general said.
The sand storm has also caused huge loss to the electricity grid of the city and resulted in power cut in some of the villages, he added.
Additionally the storm has done massive damages to the farming lands, gardens and water supply facilities, Abdollahi added.
Sabzevar traffic police, Ali Fat'hi also explained that the storm led to a pile-up and left three injured.
Fat'hi went on to say that "the road was closed for one hour and it was not possible for the drivers to steer their cars."
MQ/MG