Iran downplays the House's ban on heavy water
May 27, 2016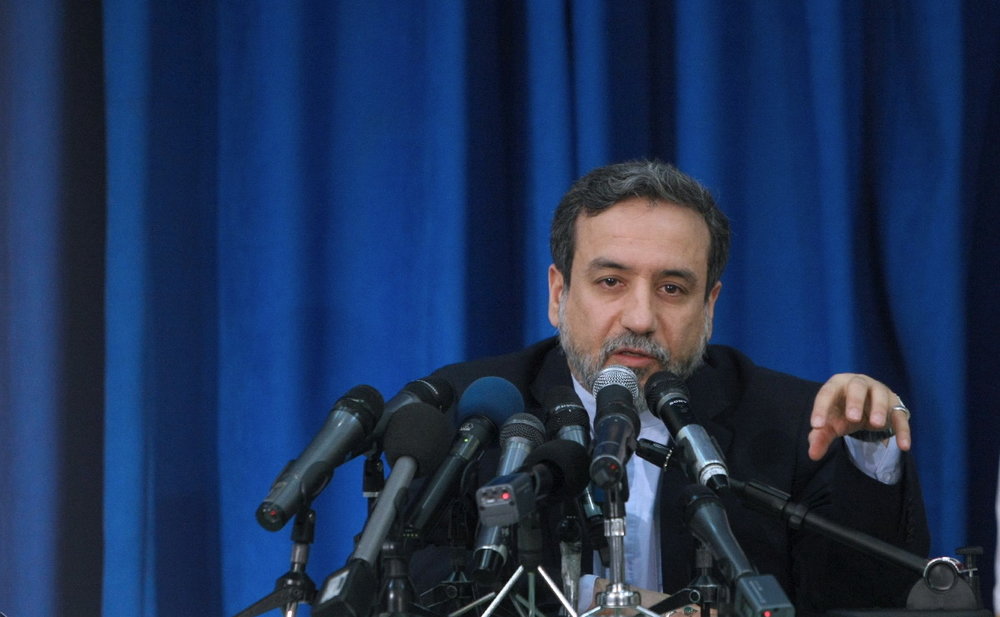 TEHRAN – Iran's deputy foreign minister has said Tehran won't allow the nuclear deal being breached by signing parts, reacting to a Republican-backed amendment to bar the Obama administration from buying heavy water from Tehran.
"The U.S. and Zionist regime have not stopped being hostile to Iran and the challenge continues. We won't allow an explicit breach of the JCPOA," Abbas Araqchi, who heads the implementation committee of the nuclear deal, said in a televised interview on Thursday.
The remarks come after the House voted on Wednesday to bar the U.S. government from future purchases of heavy water from Iran.
Wednesday night's 251-168 vote came on an amendment by Florida GOP Rep. Ron DeSantis to a funding bill for the Energy Department, ABC news reported.
Media outlets in April talked of the U.S. Department of Energy buying 32 metric tons of heavy water from Iran worth $8.6 million. However, it is not yet clear if there have been any deliveries of the technological material to Washington.
Under JCPOA terms, Tehran should have no additional heavy water reactors or accumulation of heavy water for 15 years and all excess heavy water should be made available for export to the international market.
Araqchi branded the bid as "an Iranophobia policy," followed by hardline American senators, aiming at preventing Tehran to reap the fruits of the deal in the post-sanctions era.
"Iranophobia attempts by hardline factions within the U.S. and in the region are intended not to allow Iran to benefit from the post-sanctions era," Araqchi was quoted as saying.
He also dismissed the nuclear amendment attempt as unimportant, saying neither Washington is bound to buy heavy water from Tehran, nor is Tehran obliged to sell the material to Washington.
A similar amendment died in the Senate after a major dust-up earlier this year, when Democrats filibustered a companion proposal by freshman Sen. Tom Cotton, R-Ark.
In reply to Cotton's bid, The White House had said it was "gratified" that the amendment wasn't moving forward. "I'd say that we're gratified that this is not advanced in the Senate," said spokesman Josh Earnest, who then dismissed Cotton's nuclear expertise, CNN reported.
"I'm confident that he couldn't differentiate heavy water from sparkling water," Earnest said.
Iran and the 5+1 group of countries struck a deal on Tehran's nuclear deal in July, ending economic sanctions against Iran in exchange for a limited nuclear program.
AK/PA