Confusion still haunting Iran-Saudi talks on Hajj 
May 28, 2016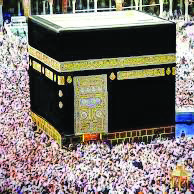 TEHRAN – The head of Iran's Hajj and Pilgrimage Organization has said Saudi Arabia has refused to accept Iran's conditions on arrangements for Iranians to attend Hajj pilgrimage.
In a televised interview on Friday night, Ohadi said 6 out of the 11 obstacles were removed in the latest round of talks with Saudi officials, while 5 remain unsettled.
Ohadi, who had led a six-member delegation to Saudi Arabia for talks, upon return to Tehran on Saturday said until Sunday it will be clear whether Iran will send people on Hajj or not.
SP/PA