Rouhani: Future trust in U.S. if it had shown goodwill in JCPOA deal 
August 3, 2016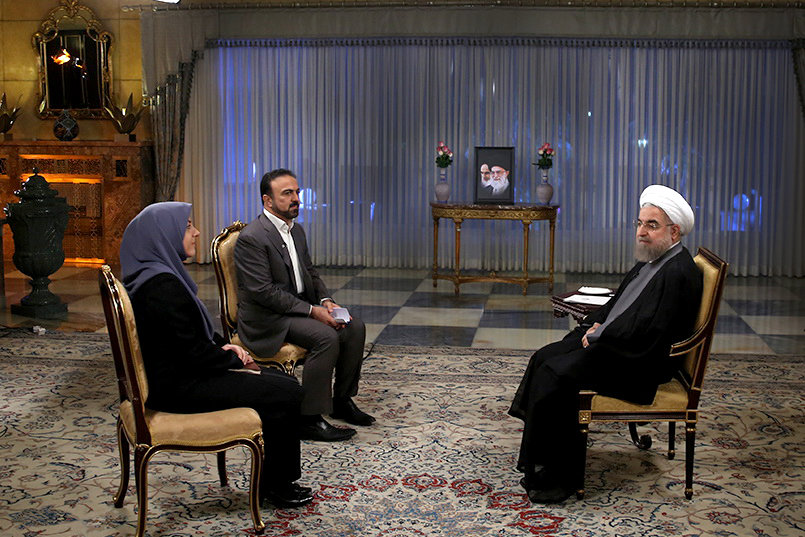 TEHRAN – President Hassan Rouhani has accused Washington of failing to honor commitments in the nuclear deal, saying this has already sowed seeds of mistrust in possible future links with the country, if any. 
"Had the Americans implemented the JCPOA in good faith, we might have placed trust in them and agreed to enter into negotiations with them on another issue, which would have served the interests of the region, the U.S., Iran and others…" Rouhani said, attending a live television interview on Tuesday night.
A main complaint with the U.S. is that it is scaring foreign investors off entering into partnership with Iranian partners.
This is the first time Rouhani is expressing grievances over the pace of the implementation of the deal that he strongly supported. The remarks by Rouhani came one day after the Supreme Leader blamed the U.S. for failing to keep its side of the bargain.
Ayatollah Khamenei said on Monday that the nuclear talks and the JCPOA deal should be regarded as an instructive lesson, branding any future bargain with Washington as "futile."
"As an experience, the JCPOA proved once more the futility of negotiations with the Americans, their non-commitment to pledges and the necessity of distrust of the Americans' promises, and showed that the path for the country's progress and improvement of people's livelihood lied in the attention to domestic [potentialities] and not to the enemies who are constantly causing obstacles to Iran in the region and the world," the Leader had said.
U.S. Department of State spokesman John Kirby rejected the idea that Washington has not been committed to the deal.
"…we still assess that they're (Iranians) meeting their obligations under the JCPOA, and we're meeting ours. And it's our intention to continue to meet our obligations and our commitments under the JCPOA because we believe it's that important, because we believe it can have a stabilizing influence on the region and indeed on the world," said Kirby on Tuesday.
Iran and six global power, including the U.S., reached an agreement last July on Tehran's nuclear program.
Under the deal which went into force on January 16, Iran agreed to roll back its nuclear program in exchange for sanctions relief from the West.
AK/PA