Iran calls Afghanistan a 'friendly country'
Zarif holds talks with top Afghan and Pakistani security officials
August 7, 2016 - 21:54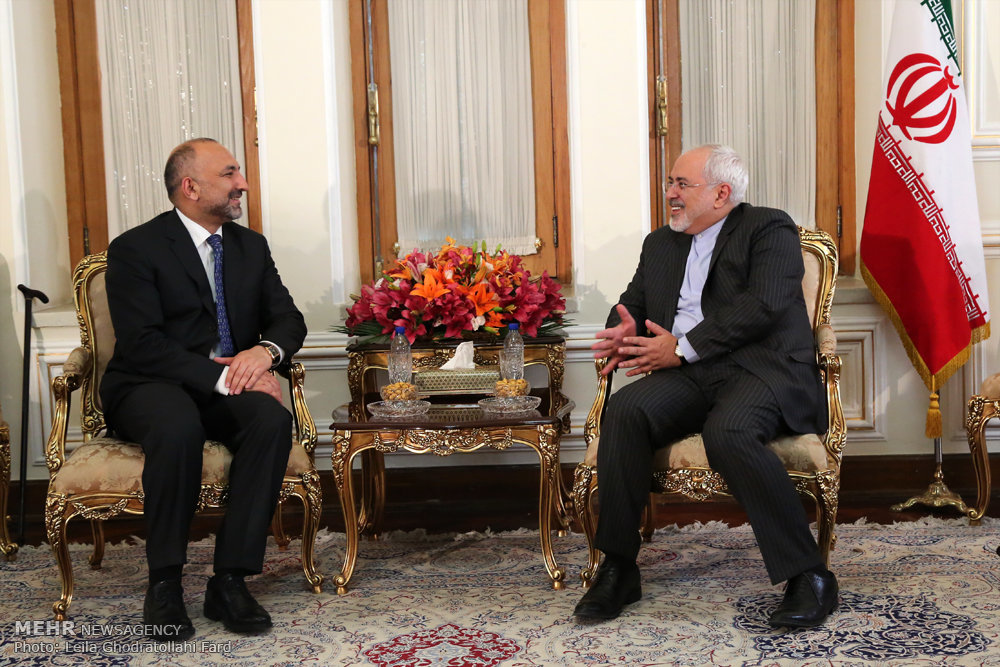 TEHRAN – Iranian Foreign Minister Mohammad Javad Zarif held separate talks in Tehran on Saturday with top Afghan and Pakistan security officials.
In his meeting with Mohammad Hanif Atmar, the national security advisor to the Afghan president, Zarif said Afghanistan is a "friendly country" and Iran considers security in Afghanistan as its own.
"This is not just a friendly and personal comment, it is the Islamic Republic of Iran's principled policy," Foreign Minister Zarif reiterated.
Pointing to the two countries' affinities, Zarif said it is essential to expand cooperation in various spheres.
For his part, Atmar said Kabul attaches great importance to expansion of ties between the two countries.
Amtar also held talks with Iranian Supreme National Security Council Secretary Ali Shamkhani on Saturday and Sunday.
The officials discussed various issues such as mutual concerns, particularly water shortage, terrorism, border control, and drug smuggling.
The two sides issued a joint statement on Sunday stating that the two countries will make efforts to achieve "common strategies" in line "national security" interests.
'ISIL and al-Qaeda pose threats to Iran, Pakistan'
In his meeting with Pakistani Foreign Secretary Aizaz Ahmad Chaudhry, Zarif said that ISIL and al-Qaeda pose a "common threat" to Iran and Pakistan and highlighted the importance of fighting terrorism.
He also called for expansion of ties in various areas especially economy.
For his part, Chaudhry said that the two countries' relations are "growing"
The Pakistani corporations are interested in increasing ties with Iran, Chaudry added.
NA/PA