JCPOA was aimed at creating economic opportunity: Rouhani
August 10, 2016 - 21:29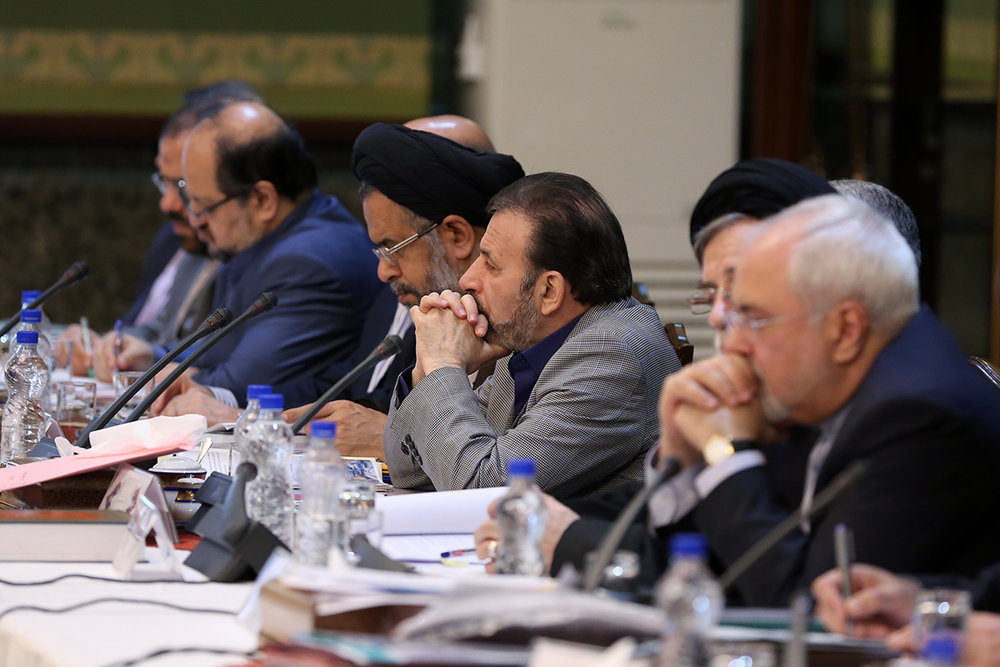 TEHRAN – President Hassan Rouhani said on Wednesday that the primary purpose behind the conclusion of nuclear deal, officially called the Joint Comprehensive Plan of Action (JCPOA), with great powers was to create a proper atmosphere for economic activities.
Speaking at a joint meeting of cabinet members and governors-general, the president said, "The main objective of the JCPOA was to open the way for economic activities, not by resorting to means that date back to the 18 and 19th centuries, but by using the banking system."
In another part of his speech, Rouhani pointed to the $1.8 billion of Iranian funds that was recently confiscated by the U.S., saying, the former government had a ten-month time, from 2007 to 2008, to withdraw the money.
"There was the chance to withdraw the money within 10 months from [the Iranian calendar years of] (13)86 to (13)87…. But the issue was not taken seriously."
The president asked the Judiciary and the Supreme National Security Council to investigate the issue and make those responsible for inaction accountable.
"The judicial system, Supreme National Security Council and other related organizations are required to pursue the issue."
On inflated salaries, he thanked "all those who followed the story on real and virtual space."
He added, "One of the impacts of an open society is the existence of a healthy, constructive criticism. The government's serious entry into the inflated salaries was one of the results of an open atmosphere for criticism."
The president also made a reference to his electoral promise of a civil rights charter, saying, "The first copy of the charter was prepared and published within the first 100 days [of my administration]. The civil rights charter will be announced in the near future and this year the government will do its best to publish, expound, and implement the civil rights. I hope all organizations help in the implementation and we become exemplary in the world in this regard."
Rouhani also said according to Prophet Muhammad (PBUH), insulting a pious Muslim is tantamount to waging war on God. "Let's there not be a day when on some media, real or virtual space, some people be constantly engaged in war with God."
Govt. decides to delegate part of its authority to provinces
In the same meeting, the ministers decided to delegate part of the government's authority to provinces.
Following the Supreme Leader's order to decentralize executive authority and to implement resistance economy, the cabinet decided to delegate some of its responsibilities to provinces, IRIB reported.
In the meeting, it was decided that all ministers, heads of government institutions, and the CEOs of government-owned companies must delegate parts of their authority which are legally transferrable.
SP/MH/PA