Iran to initiate watershed management, desert greening projects by March 2017
August 20, 2016 - 18:31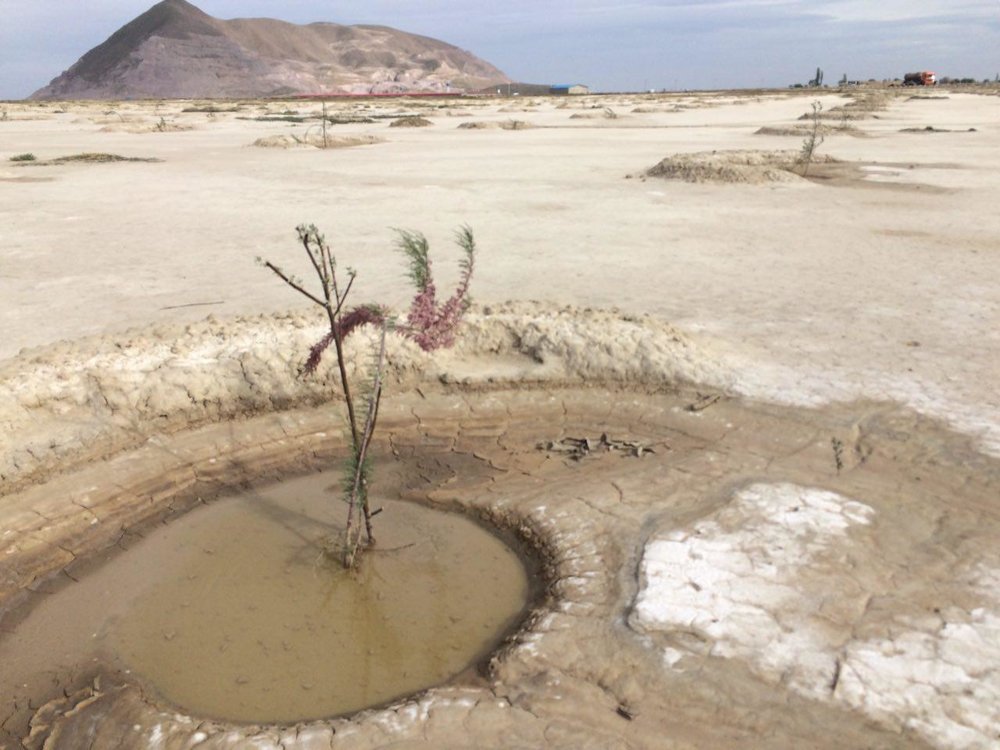 TEHRAN — Two projects of watershed management and desert greening will be undertaken over a land area of 740,000 hectares in Iran by March 2017, the director of the Forests, Range, and Watershed Management Organization said.
Khodakaram Jalali told IRNA news agency that regarding Iran's climate, consistent drought spells, water shortage, ground water depletion, destroyed aquifers, and land subsidence two projects of watersheds management and desert greening will be implemented over a land area of 650,000 hectares and 90,000 hectares respectively.
Water, air and soil are three essential and basic elements, Jalali said, adding, "Should we succeed in managing and protecting these three we would be able to move towards sustainable economic growth."
"According to the figures we have to carry out watersheds management projects on some 125m hectares of land," he noted, "some 26m hectares of the lands are covered since the 1979 Islamic Revolution up to now and some 99m hectares are remaining."
To resolve the current problems it is required to lead watershed management projects on at least 3m hectares of land per annum, he suggested.
Running watershed management projects would not only help in saving some 520 cubic meters of water per hectare but also it results in better rainwater harvesting and recharging groundwater resources, he highlighted.
Mentioning the average 16.5 tons of soil loss due to erosion Jalali also noted that watersheds management would also contribute to saving at least nine tons of soil from erosion per hectare.
In order to finance the watersheds management scheme some 3 trillion rials (nearly $85m) is required, he explained, "in case we succeed in financing the project it will be launched by the end of the current year (March 20)."
The fund allocated to the desert greening project is also some 30 million rials (nearly $850) per hectare and if the project is fully funded the project would be entirely executed by March 20, he added.
"We are located in an arid area and the per capita desert in Iran is as twice as that of the world," Jalali warned, stating, 20 million hectares of the lands in Iran are affected by land erosion and 3 million hectares are hotspots for dust storms.
MQ/MG