Iran's environment chief: Not much time left to preserve water resources
August 21, 2016 - 11:15
Students in 108,000 schools in Iran to receive environmental training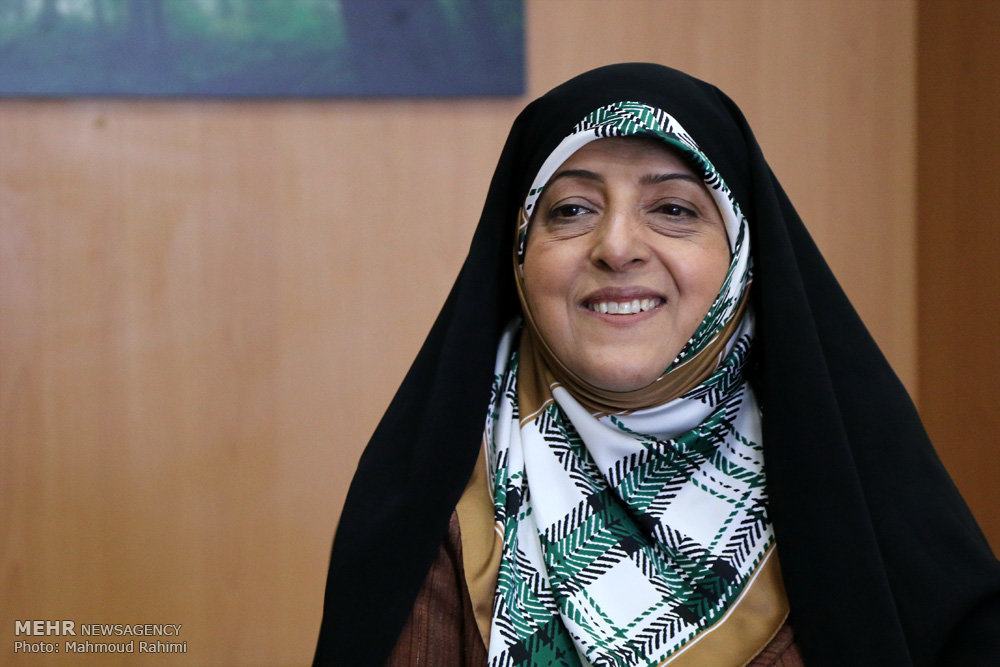 TEHRAN – Masoumeh Ebtekar, chief of the Department of Environment, warned on Friday that Iran has little time to save its water resources.
Speaking at the closing ceremony of the Khwarizmi Festival for Young Adults in Mashhad, Khorassan Razavi province, Ebtekar said water consumption in agriculture must undergo changes in certain parts of the country.

"We do not have much time to preserve water resources and the agriculture and irrigation pattern in certain regions much change," Ebtekar asserted.
She also said that the education system both at schools and universities should be based on establishing "new relationship with the nature in order to create psychological, physiological, and emotional balance".
Contact with the nature improves passions, she said, noting that an important part of the problems in today's world is due to "lack of emotion".
In schools, universities and cities and other places where the contact with the "balancing wheel of nature" has been cut for economic development new problems have arisen, she commented.
For example, Ebtekar said, in schools where students are more in contact with the nature there is "less anxiety" among students.
She went on say that there is a close cooperation between the Education Ministry and the department under her leadership for educating students on how to protect the environment and student associations active in environment protection have been founded in Khoarssan Rezavi province.
According to a plan drawn up jointly by the DoE and the Education Ministry students in 108,000 schools across the country will get training to guard the environment, the DoE chief explained.
As classic education is important it is also necessary that students learn how to deal with nature.
She added even though the Education Ministry has succeeded to win the first rank in efforts to protect the environment among state bodies there is a still a long way to go.
Ebtekar, who is also vice president, also said in the new academic year, which begins on September 22, the DoE intends to train students and locals who live near the environmentally protected regions.
According to the plan, poachers with their special uniform attend classes and give lessons about their job, wildlife, etc., she explained.
Ebtekar added her department is ready to implement such a plan in all classes with the consent of the Education Ministry.
"If we fail to guard our planet Earth there will be no future for our children," she said. "We have little time to guard the planet Earth and we must immediately change our view… and involve people in protecting the environment."