Expensive music video on 1988 U.S. attack on Iranian airliner premieres
August 24, 2016 - 18:50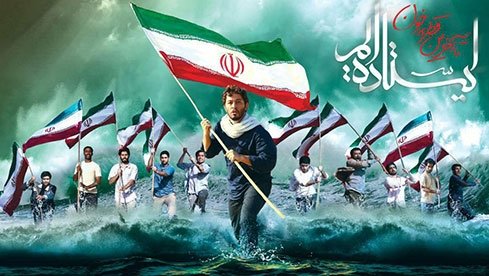 TEHRAN -- An expensive music video entitled "We Resist to Last Drop of Blood", on the bitter story of the USS Vincennes attack on an Iranian airliner on July 3, 1988, premiered in Tehran early this week.
The 7-minute music video performed by an unknown pop music singer named Hossein was produced by the Art Bureau's Sureh Film Club with a budget of 12 billion rials (over $385,000), some Persian news websites have announced.
This production is a sequel to "We Resist", a music video made by a group of young artists at Sureh Film Club in 2014, Art Bureau Director Mohsen Momeni-Sharif said during a ceremony held by the center to premiere "We Resist to Last Drop of Blood".
The decision to produce the sequel was made following Supreme Leader of the Islamic Revolution Ayyatollah Seyyed Ali Khamenei's praise for the first episode, he added.
Iran Air Flight 655 (IR655) was shot down by the USS Vincennes on the Bandar Abbas-Dubai route, resulting in the loss of the lives of 290 innocent civilians from six nations including 66 children.
Photo: A poster for "We Resist to Last Drop of Blood"
MMS/YAW