Iran hits back at Saudi FM's comments, urges Riyadh to reconsider policies
September 3, 2016 - 13:39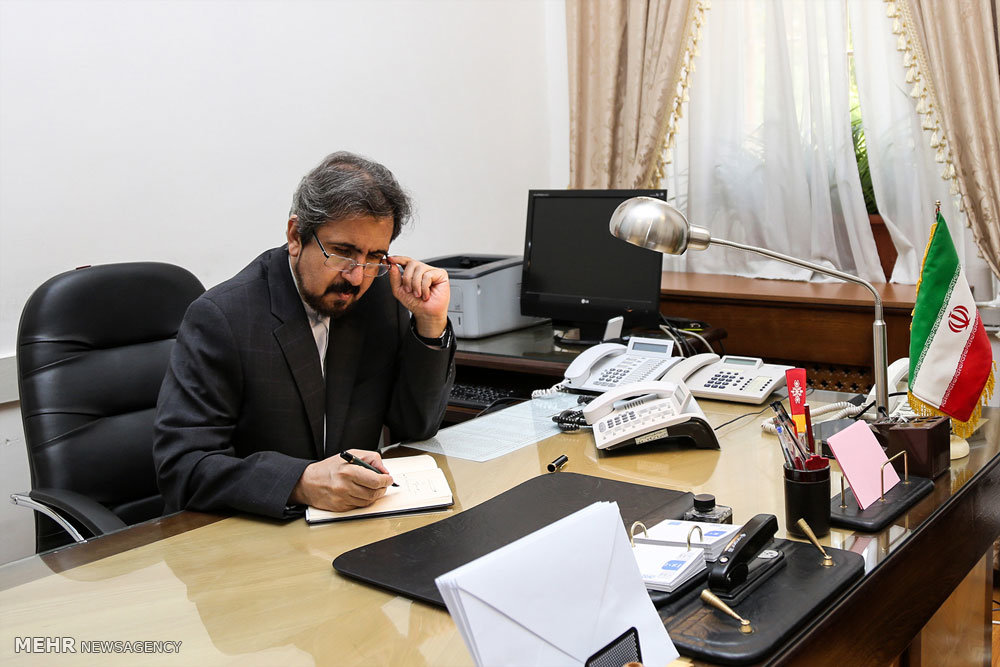 TEHRAN – Iran's Foreign Ministry Spokesman Bahram Qassemi rejected the recent anti-Iran allegations raised by Saudi Foreign Minister Adel Al-Jubeir as "too boring and repetitive", calling on the Saudi regime to change its "unconstructive" regional policies.
"It seems that the country which needs to change the incorrect and unconstructive attitudes in the region and the world is the Saudi government," Bahram Qassemi said on Friday night.
He described the stances taken against Iran's positive role and constructive efforts in the region as awfully repetitive and boring.
Qassemi explained that Iran's advisory support for Syria and its help for the innocent people of countries that are grappling with the Takfiri terrorist groups are part of efforts to preserve the region's stability and security.
"Today, hidden facts in the region and the real causes of instability and insecurity have become clear for the public opinion, more than ever," Qassemi explained, urging the Riyadh regime to stop military attacks against people of Yemen and end supports for the terrorist groups in the region, particularly in Syria.
The comments came in reaction to remarks by Saudi Foreign Minister Adel Al-Jubeir, who made repeated allegations that Iran is upsetting regional security.
"We see Iran intervening in Syria and supporting Hezbollah and the Houthis, and it is behind some of the operations threatening national security of the region," Jubeir said in Japan on Friday.
"We do not see changes in Iran's policies… We see that it is trying to send in arms to Bahrain, Kuwait and Saudi Arabia," Jubeir added, saying, "We wish from Iran, a great nation with great history and great people, to be able to change its policies which it built in 1979 so it can be a new member in the international community, weaving new policies with it."
(Source: Tasnim)