By Mehdi Sepahvand
Vietnam shows rich culture at National Day event in Tehran
September 5, 2016 - 10:22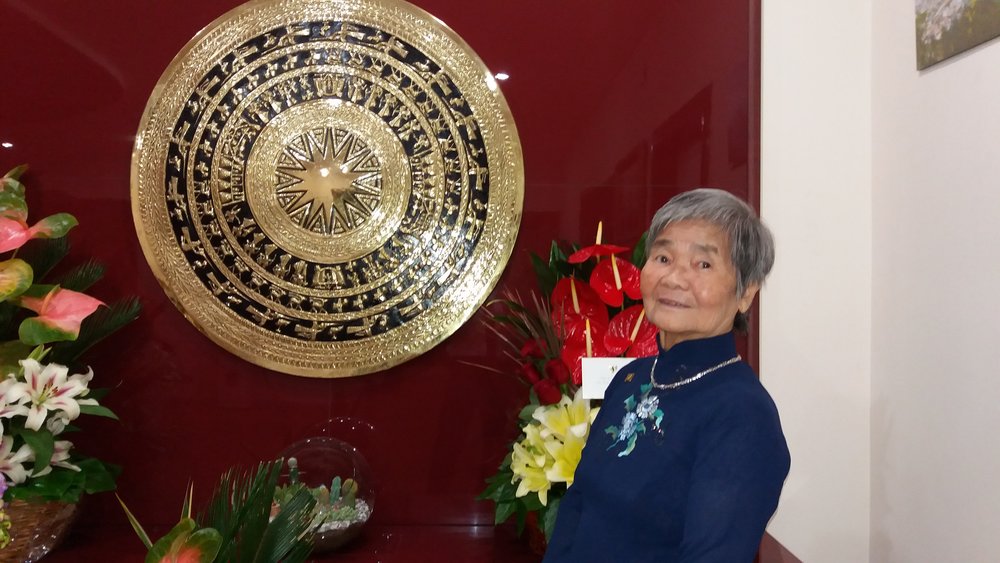 Representing the Tehran Times, I was among the invitees of the Vietnamese National Day ceremony at the Southeast Asian country's embassy in Tehran on Saturday evening.
Vietnam's National Day falls on September 2, commemorating the Vietnam Declaration of Independence from France in 1945.
Many diplomats and other representatives were invited to the event which was held in the embassy's courtyard.
But what dominated the atmosphere was the clean, cheerful Vietnamese music that had filled the atmosphere.
An elderly lady, whose manners instantly attracted one's admiration and aroused the curiosity for starting a talk, and whom I later found to be Ambassador Nguyen Hong Thach's mother, made the event richer for me by taking me around the main hall where Vietnamese antiques and art pieces were showcased.
A most curious of the pieces was a musical drum, which I later found to be called "dong son". "This is four thousand years old," she told me.
"But there is a better one here," she said as she led me into an adjacent room, showing me a big, ornamented plate they call "cong chieng".
With so many engraved pictures with each a story to tell, the piece reminded me of the similar carvings at the Persepolis which at some far point of time, my ancestors had found worthy of presentation and preservation.
"These are history," she told me, as I was telling myself "Yes, and they are us, and we are one in essence."
SP/PA