Washington signed Syria truce on terrorists' behalf: Mohsen Rezaie 
September 15, 2016 - 10:56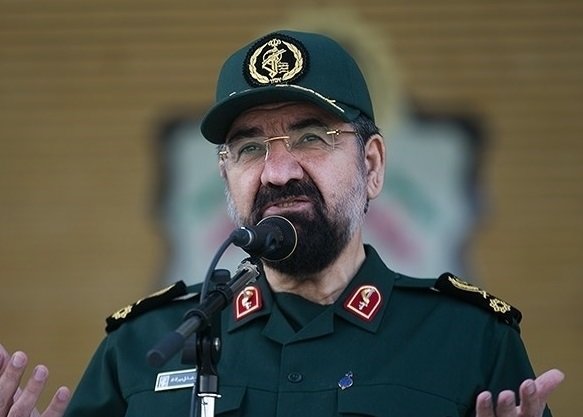 TEHRAN – The secretary of the Expediency Council has said Washington has agreed with the ceasefire in Syria on "behalf of terrorists" as there is no other side in Syria that Washington can side with. 
"The truce took effect in Syria today (Monday). Russia singed the truce on behalf of the Syrian government as well as Mr. Bashar al-Assad. But on behalf of whom did the U.S. sign it? Principally, on behalf of terrorists as there is no other side," Mohsen Rezaie tweeted.
The U.S. and Russia agreed on a tentative ceasefire deal for Syria after 13 hours of talks in Geneva on September 9, intended to lead the way to a joint U.S.-Russian air campaign against Islamic State and other extremist groups and new negotiations on the country's political future.
"Perhaps the U.S. intends to show off with such acts both its presence and influence in all international events. But they (the Americans) need to ask themselves if their fruitless and disgraceful participation has produced any result ever," the former IRGC chief noted.
Tehran has announced it welcomes any international initiative to restore peace and stability to the beleaguered Syria while warning of terrorists using the truce as an opportunity to get equipped by their patrons, the point referred to by the Iranian defense minister.
"Backers of the Takfiri terrorism may use the curfew as an opportunity to arm the terrorists," said Hossein Dehqan on Saturday.
AK/PA