Rouhani: U.S. vows to rectify failures in JCPOA implementation
September 23, 2016 - 20:52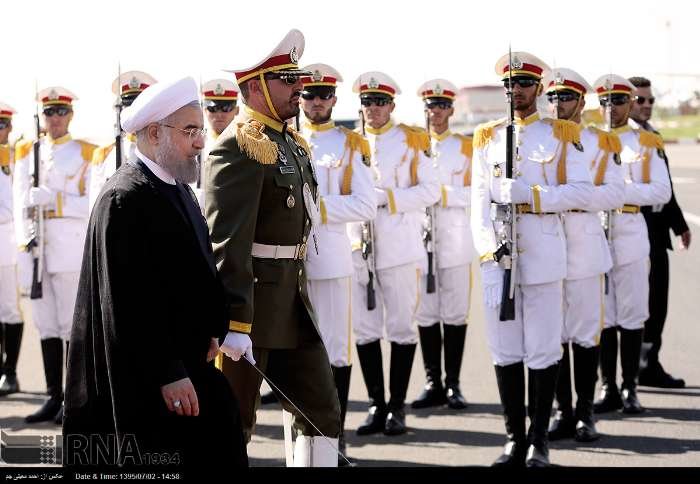 TEHRAN – Iranian President Hassan Rouhani said on Friday that the U.S. has "promised" to rectify its failure in the implementation of the nuclear deal, officially called the Joint Comprehensive Plan of Action (JCPOA). 
Iran and the six powers (the five permanent members of the UN Security Council plus Germany) that negotiated the July 2015 nuclear deal held two rounds of talks on Wednesday and Thursday in New York on the quality of the implementation of the deal, first at the level of director generals and then at the level of foreign ministers.
The meetings were based on the Joint Commission tasked with overseeing the implementation of the deal which went into effect on January 16, 2016.
"…all members and participants (at the meetings) strongly announced to the U.S. that the performance of the country is not precisely in harmony with the JCPOA and Washington promised to rectify the approach," Rouhani told reporters upon his arrival at Tehran after attending the UN summit in New York.
Rouhani added, "That the six countries cautioned the U.S. to rectify its behavior and adopted a united position was an important success for the Islamic Republic of Iran."
The president also said according to the JCPOA if any country violates the deal it will first be notified and at the next stage, the issue will be discussed by director generals and ministers.
NA/PA