Tehran welcomes Afghan government's peace draft with Hekmatyar 
September 24, 2016 - 8:36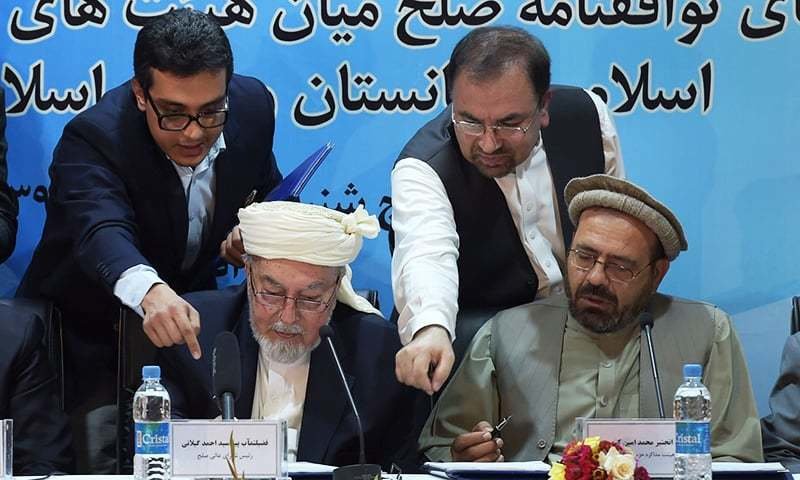 TEHRAN – The Iranian ambassador to Afghanistan has said Tehran fully supports the recent draft peace deal between the Afghan government and Hezb-e Islami Afghanistan (Islamic Party) as it works toward a more secure and stable Afghanistan, ISNA reported on Friday. 
"The principled policy of Iran is to back stability and security as key to development in Afghanistan and Tehran welcomes any event which contributes to the strengthening of stability and restoration of security," said Mohammad Reza Bahrami.
Led by warlord Gulbuddin Hekmatyar, Hezb-e Islami Afghanistan is the largest militant group after Taliban.
An initial draft of the peace arrangement was signed on Thursday by National Security Advisor Hanif Atmar, the head of the HIA delegation Muhammad Amin Karim, and Chief of the High Peace Council Syed Ahmad Gilani, according to Afghan media outlets after nearly two years of negotiations.
To Iran, according to the ambassador, restoration of peace to Afghanistan is viable only through dialogue between all players in the country and the Afghan government.
"Dialogue between the (Afghan) government and different anti-government currents is the most important solution to restore security to the country and boost stability," Bahrami pointed out.
In an August visit to Tehran, Hanif Atmar hailed Tehran's constructive role in Afghanistan in his meeting with Supreme National Security Council Secretary Ali Shamkhani.
Under the peace agreement, HIA has agreed to a cessation of hostilities in exchange for recognition of the group by the Afghan government.
Also, under the 25-article deal, the Afghan government has accepted to help the delisting of HIA leaders from the UN black list.
For the peace deal to go through, President Ashraf Ghani and HIA leader Gulbuddin Hekmatyar have to sign off on it.
AK/PA