Report: Iran says it has arrested four Kurdish terrorists 
September 27, 2016 - 21:5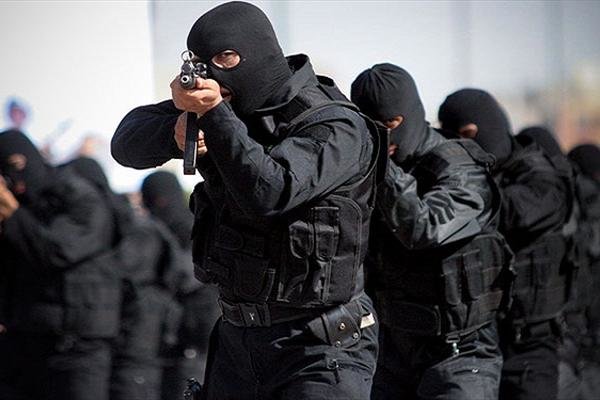 TEHRAN – Four members of a Kurdish terrorist cell were arrested a week ago in western Iran, according to a report by Tasnim news agency released on Tuesday.
It is the latest of a series of terrorist incursions into western borders of Iran, the closest to the Kurdistan Regional Government's territory.
No official has confirmed the arrests yet.
The report said the arrests took place on September 16-17 in Marivan, Kurdistan province, predominantly inhabited by Kurdish people.
All equipment, including three AK47 rifles, 16 magazines, one night vision device, sleep bags, among other things, have been confiscated.
Seeking recruits and planning terror acts inside Iran were a major goal, the ringleader of the cell, under the nom de guerre Showan, confessed.
Over past months, terrorist acts in western borders of Iran have been on the rise.
The rise is affiliated with Kurdish separatist groups in northern Iraq, which Tehran says are backed by Saudi Arabia.

In a recent interview with the BBC, Mustafa Hijri, general secretary of the so-called Democratic Party of Iranian Kurdistan, said his forces, known as Peshmerga, have embarked on a "new stage" of war on Iran in Kurdistan.
"After an absence of nearly two decades, our Peshmerga forces are re-appearing among the people," he said, seeking to recruit sympathizers and organize them within Iranian borders.
However, being on alert, Iranian security forces have shown they are serious.
They have already busted terrorist cells in western and eastern borders of the country, a hotbed for terrorist activities, mainly influenced by weak border monitoring of neighboring countries, including Pakistan, Afghanistan, and Iraq.
On June 13, the IRGC announced that its forces had killed five members of the Party for Free Life in Kurdistan (PJAK) in the northwestern border city of Sardasht.
In another clash in southern city of Khash on June 13, police forces killed five members of a terrorist group which is an offshoot of Jaish ul-Adl.
Intelligence Ministry issued a statement on June 20 announcing it had foiled one of the "biggest terrorist plots of Takfiri-Wahhabi groups" in Tehran and some other cities.
Supreme National Security Council Secretary Ali Shamkhani said on June 19 that some suicide attacks had been foiled in Tehran during the holy month of Ramadan.
AK/PA