Iran blames U.S. military interventions for rise of Daesh
September 30, 2016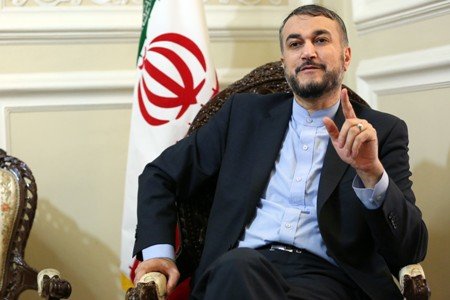 TEHRAN - A foreign policy advisor to the Iranian parliament speaker said on Friday that the U.S. military interferences are the main causes behind security problems in the Middle East and also the emergence of Daesh.
Hossein Amir-Abdollahian's comments came in response to U.S. Secretary of State John Kerry's remarks about Iran's role in the region.
"There are things that Iran is doing in the region that we obviously object to. We don't like the support for the Houthis, we don't like the support for Hezbollah, the support for Assad, some of their engagement in other countries – meddling," Kerry said at the Atlantic and Aspen Institute on Thursday.
Amir-Abdollahian said, "Tehran has always followed the most constructive policies in the region and been fighting against terrorism and supported regional security and stability."
He also said that Saudi Arabia's attacks on Yemen is supported by the U.S. and the Zionist regime of Israel.
"The Saudis could not carry out military attack on Yemen without intelligence and logistical support of Washington," remarked Amir-Abdollahian, an expert on Middle East affairs.
Amir-Abdollahian also said that the U.S. policies prevent efforts to achieve political solutions to the conflicts in Syria and Yemen.
He added Iran is duty bound to help the Iraqi and Syrian governments in campaign against terrorism and will continue providing the countries with humanitarian and advisory help.
Elsewhere, he said that Iran will continue backing Lebanon's Hezbollah which has "acted powerfully" in fighting terrorists and the Zionist regime.
NA/PA