Iran Male Team Kumite wins World Championships
October 30, 2016 - 19:13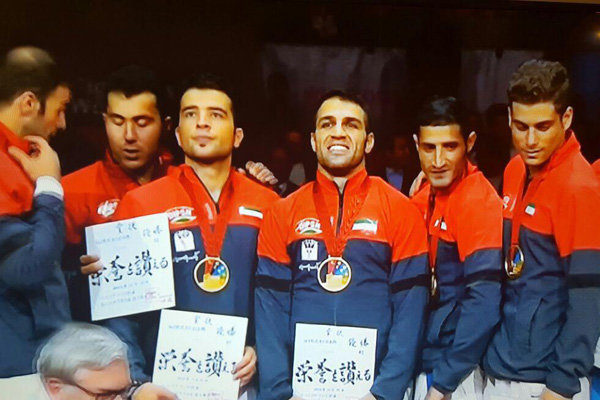 Iran's Male Team Kumite defeated Japan to win the 2016 edition of the Karate World Championships on Sunday.
The Iranian team beat its powerhouse opponent 3-2 and won the title for the second time in a row.
Iran claimed the title in the previous edition beating host Germany in the final match.
Iranian team was formed by Sajad Ganjzadeh as main representative, Saeid Ahmadikaryani, Bahman Asgari Ghonheh, Ali Fadakar, Mahdi Khodabakhshi, Zabiollah Poorshab and Iman Sanchooli.
Ryutaro Araga, Rikiya Iimura, Masaya Ishizuka, Hideyoshi Kagawa, Ken Nishimura, Hiroto Shinohara and Daisuke Watanabe were in Japanese team.