Buses in Tehran to offer free of charge HIV counselling, testing
November 5, 2016 - 9:22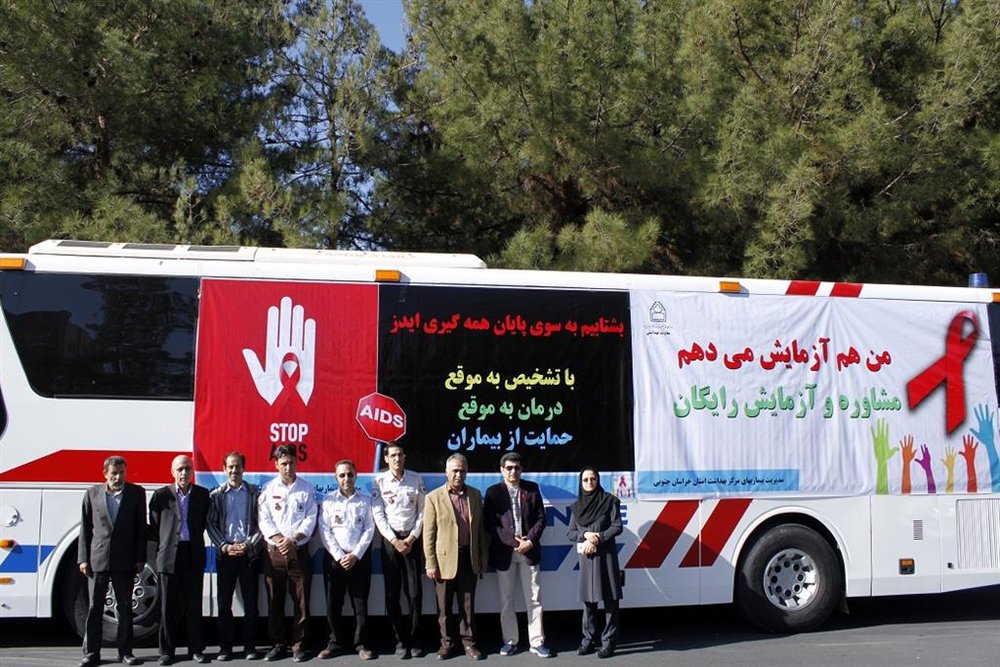 TEHRAN — Buses which provide the citizens with free of charge HIV counselling and testing services will be stationed in eastern, western, and central Tehran as of November 21, ISNA news agency reported.
Mohammadreza Seyed-Qasemi CEO of the Messengers of Support, Empathy, and Collaboration, an institute seeking social reform and in charge of implementing the scheme, explained that the buses are arranged to offer the services for 18 nights.
The scheme is devised in collaboration with Iran University of Medical Sciences, University of Tehran, and Shahid Beheshti University of Medical Sciences, Seyed-Qasemi highlighted.
"We've also made arrangement with (Tehran) Municipality for the buses to operate all year round," he added.
Those who have risky behaviors and are more prone to develop the disease can get counsel on the buses, he said, stating, fear of getting tested for HIV should be eradicated from the country as timely diagnosis and treatment would help the patients to enjoy a normal life.
"What we are after is to diagnose those infected with HIV virus at early stages and start treatment as it to their own advantage," he said.
Citizens who believe they might be infected with the virus can refer to the buses and will be provided with free HIV screening tests and they can get the results within 10 to 20 minutes after the test, he suggest, the results will absolutely remain confidential.
In some cases, Seyed-Qasemi said, after talking to the counselors there might be no need for running tests as the chances of developing the diseases is none.
Unfortunately, the number of those infected with HIV virus is approximately three times more than the figures announced by the Health Ministry as many who carry the virus are not diagnosed properly yet.
Once HIV positive individuals were mainly those who were abusing drugs and sharing syringe but now the virus is mostly spreading among those with risky sexual behavior.
As announced by the AIDS Department of the Health Ministry, so far more than 29,000 have been diagnosed with HIV in the country.
MQ/MG