In Focus: Men darn Persian carpets in the Tabriz bazaar complex
November 23, 2016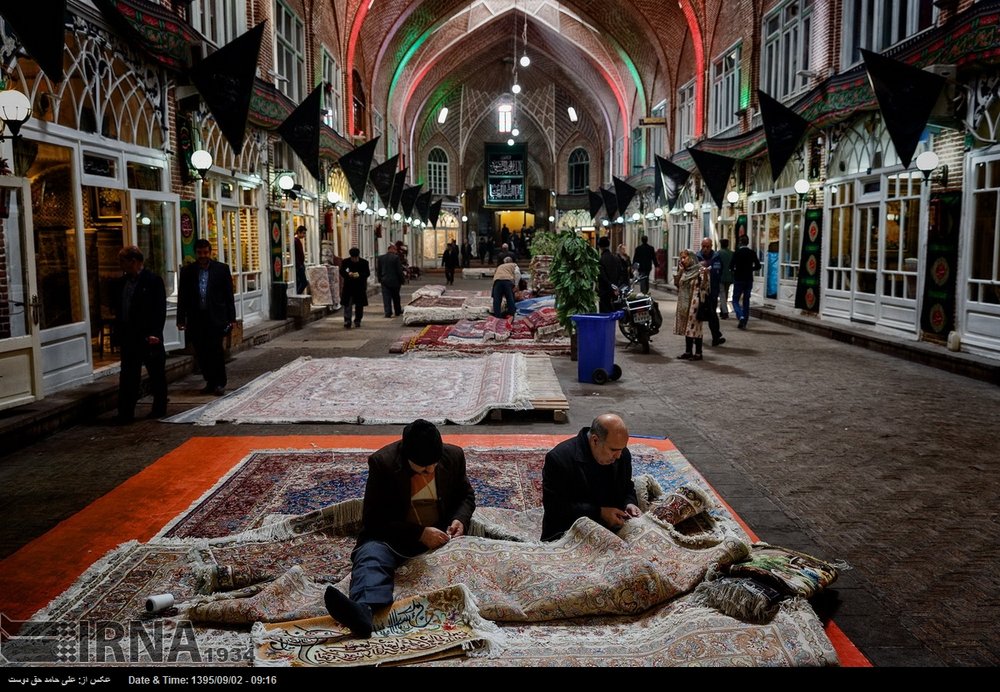 Men darn and repair parts of some hand-woven Persian carpets in the Tabriz historic bazaar complex, November 21, 2016.
The bazaar, inscribed on the UNESCO World Heritage list, is located in Tabriz, the capital of East Azarbaijan Province in northwestern Iran.
The complex embraces countless shops, some 20 vast domed halls, bathhouses, mosques and over 20 caravanserais and inns, as well as other brick structures and enclosed spaces for different functions.
The bazaar originally dates back to over a millennium ago, however majority of its fine brick vaults that capture most visitor's eyes date from the 15th century onwards.
The bazaar was pinned on the map in the 13th century when Tabriz became the capital of the Safavid Dynasty (1501–1736).
(Photo: IRNA/ Ali-Hamed Haqdust)