Siamand Rahman: I will never forget Bahman Golbarnezhad
December 12, 2016 - 15:16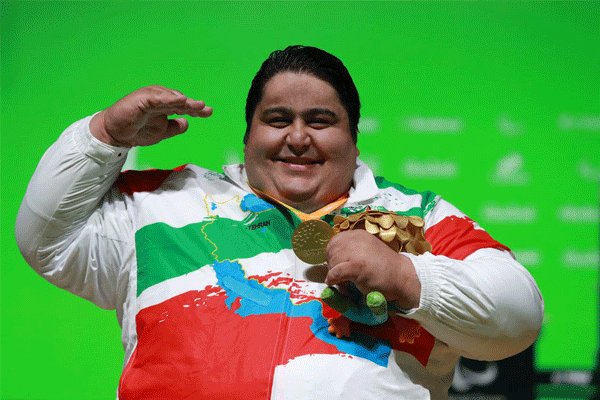 Iran's Siamand Rahman, the world's strongest Paralympian, says that to lose Para-cyclist Bahman Golbarnezhad is one of the worst events in his life.
The 48-year-old C4/C5 competitor was Iran's sole cyclist at the Rio Paralympic Games and died in an accident.
"I have so many memories of Bahman. It is impossible for me to forget him. I couldn't sleep at night when I heard that. That was one of the worst events for me as well as for the entire Paralympic community. I will never forget him," Rahman told Paralympic.ir.
Rahman lifted an unprecedented 310kg to claim the coveted gold medal in the men's over 107kg in the Rio 2016 Paralympic Games.
He set a new world record and claimed his second consecutive Paralympic gold.
"I'm going to continue and make my people proud. But I like an Iranian powerlifter to break my record in the future," Rahman told Paralympic.ir.
"Rio Paralympic 2016 was very hard for me since I promised I would lift more than 300kg. I was under pressure since everyone asked me if I am ready to lift more than 300kg. It made my task harder but I am happy now to do that," Rahman said.