Iran, Kyrgyzstan set 10-year roadmap for co-op
December 23, 2016 - 18:58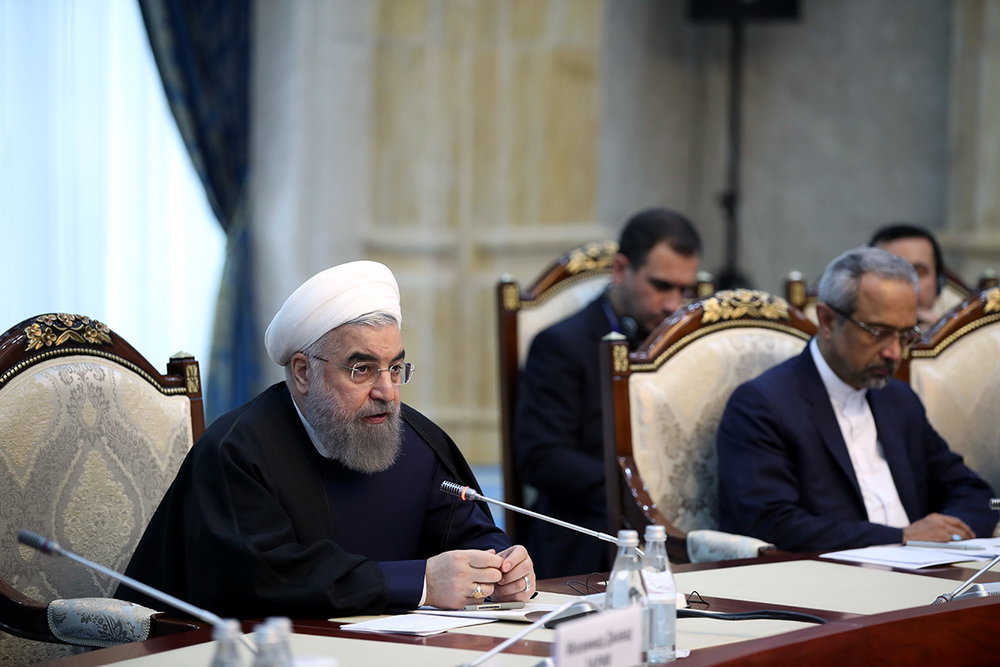 TEHRAN – Iran and Kyrgyzstan signed a document on Friday setting the roadmap for a ten-year cooperation.
The document was signed as President Rouhani along with a number of his ministers, aides, businesspersons made a trip to Bishkek after concluding their trips to Armenia and Kazakhstan.
During a meeting between the high-ranking Iranian and Kyrgyz officials, Rouhani said that Iran is willing to expand ties with Kyrgyzstan in various areas.
He added the two countries are determined to remove obstacles to expansion of relations.
Rouhani also said Tehran attaches great importance to increasing banking relations in line with easing economic ties.
Undoubtedly a promotion of economic relations depends on efficient "banking ties", Rouhani explained.
Rouhani also said that Iran is determined to expand relations with Eurasian Economic Union member states, including Kyrgyzstan.
Elsewhere, Rouhani highlighted the importance of fighting terrorism and extremism and said that Iran is ready to share its experiences with Kyrgyzstan in this respect.
Almazbek Atambayev, the Kyrgyz president, condemned terrorism and expressed concerns over spread of Islamophobia.
He also said that Iran and Kyrgyzstan have established good relations and cooperation within the framework of international law.
Tehran, Bishkek sign five cooperation documents
During Rouhani's stay in Kyrgyzstan, five cooperation documents were signed between the two countries.
The documents were in the fields of telecommunication and information technology, fighting drug smuggling, cultural and art exchange program, health and medical equipment, and a memorandum of understanding in social field.
In a joint press conference with the Kyrgyz president, Rouhani also said a new chapter has been opened in relations.
He said that the two countries have plans to waive visa requirements.
Atambayev said that Rouhani's trip to Bishkek is a great step in expanding relations.
Rouhani also met separately with Kyrgyz Prime Minister Sooronbay Jeenbekov on Friday.
The officials discussed expansion of relations in various spheres.
NA/PA