Iran Air: Jan. 11 a crucial day in Iran-EU ties' calendar
January 11, 2017 - 19:0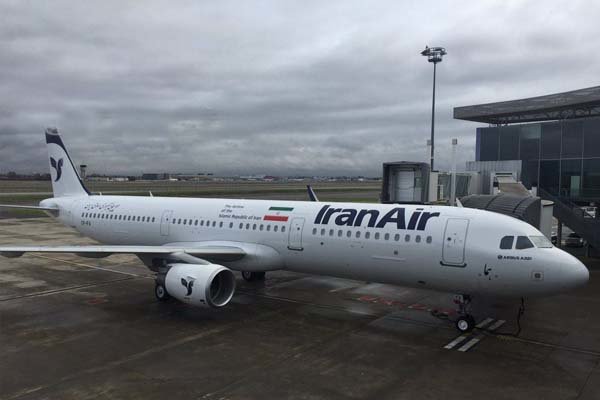 Tehran – Managing Director of the Airline of the Islamic Republic of Iran (Iran Air), Farhad Parvaresh, said on Wednesday that January 11, when the first A321 Airbus Aircraft was delivered to Iran in Toulouse, France, marks a crucial day for Iran Air and in history of the Iran-EU relations.
The first A321 was delivered to Iran Air by Airbus in Toulouse, France, on Wednesday as managing directors of both companies were present.
The 90-man aircraft will leave Toulouse for Tehran on Thursday as Iranian delegation will be on board and flown by the Iran Air pilot.
That's the first Airbus Aircraft, whose pre-contract had been signed by Iran Air and Airbus late last year as Iran president Hassan Rouhani visited Paris. After finalization of the contract for purchase of 100 planes from Airbus, the first such aircraft will arrive in Iran.
The aircraft was officially delivered to Iran Air by Airbus in a ceremony held for the purpose. Airbus Chief Executive Fabrice Bregier announced in the ceremony that with delivery of the aircraft, cooperation between Iran Air and Airbus officially started and 'we hope with delivery of the aircraft, expansion of economic cooperation with Iran will follow more speedily.'
Bregier said based on a contract signed with Iran Air, the following planes will gradually be delivered to Iran Air.
He added that the contract for purchase of the planes was signed by Iran Air and Airbus on the OFAC license and international law and 'we try to deliver the purchased planes to Iran Air based on the contract; this year, a number of the planes will be delivered to the company.'
The Airbus Aircraft is to leave Toulouse, France, for Tehran's Mehrabad Airport on Thursday and the Iran Air will hold an official ceremony for the purpose, thus announcing arrival of the plane to Iran.
Iran Air officials say the plane will be used for domestic flights, though they may also be used for international flights.
(source: Irna)