Rouhani: No time to build walls between nations
January 28, 2017 - 18:52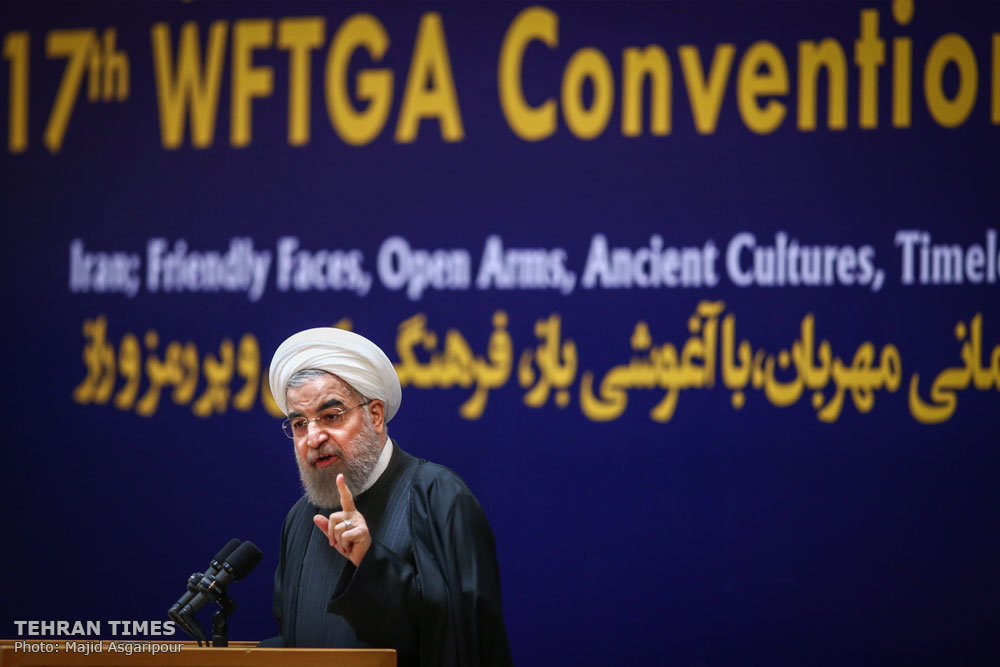 TEHRAN – Iranian President Hassan Rouhani said on Saturday that those days are gone to build walls between the nations.
Rouhani was indirectly referring to President Donald Trump who on Wednesday ordered construction of a U.S.-Mexican border wall as part of a package of measures to curb illegal immigration.
"Today, it is no time to build walls between the nations," Rouhani told a conference on tourism hosted by Tehran.
He added, "Have they forgotten that the Berlin Wall was demolished many years ago? If there is any wall between the nations, it should be removed."
The president said statesmen should avoid creating "division between the nations and people in various lands."
"Today is the day of neighborliness. We have become neighbors culturally and scientifically, and technology has made the distances shorter. Today, no one can counter globalization," he pointed out.
Rouhani also said annulling trade agreements does not benefit international trade and economy.
In his first days in office Trump also withdrew the U.S. from the Trans Pacific Partnership trade pact.
Rouhani said more "interaction between the nations" is essential to reach more stability and security in the world.
The president also said Iran has always helped to promote international peace and stability.
In today's world that terrorism is posing as a "serious threat" against the world more unity and interaction among nations are required.
Iran has benefited greatly from interaction with the world over the past years, the president said, adding that negotiation and dialogue is the best way to settle differences.
Elsewhere in his remarks, Rouhani said "political independence" is one of the greatest "fruits" of the Islamic Revolution.
NA/PA