Iran's first research vessel set afloat 
February 14, 2017 - 18:5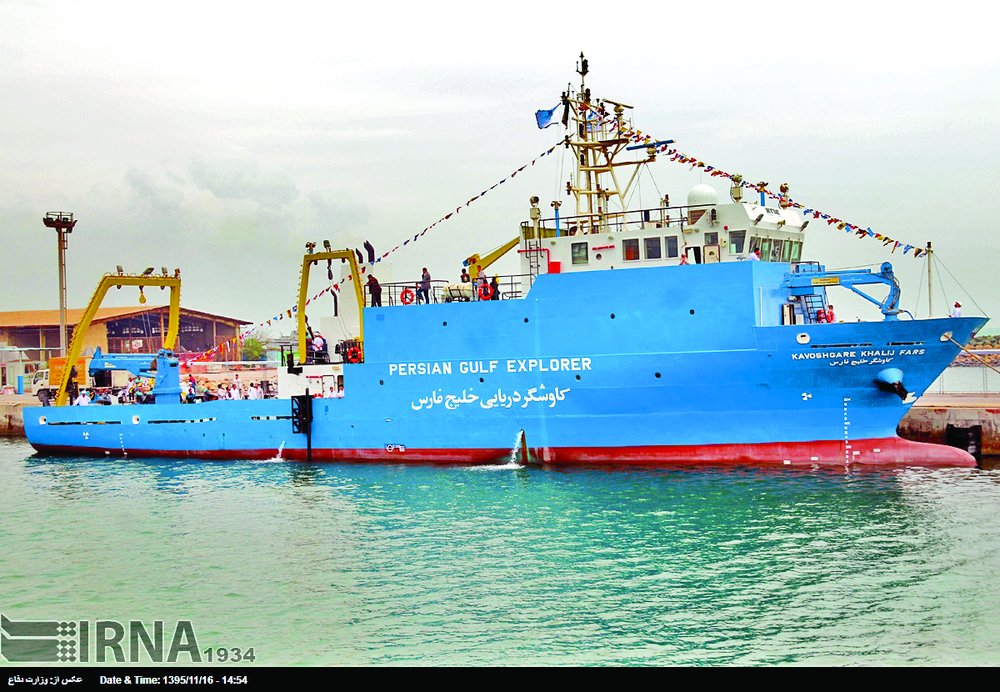 TEHRAN — The first Iranian-made research vessel was launched in the Persian Gulf on Tuesday, IRIB reported.
Dubbed "Persian Gulf Explorer", the vessel weighs 800 tons. It is 50 meters in length, 10 meters in width, and 12 meters in height, said Amir Rastegari, director of the Maritime Industries Organization affiliated with the Ministry of Defense.
The vessel has been built by local shipbuilding industries, thanks to the cooperation of 16 researchers and some 10,000 workers and in association with more than 150 industrial units, universities, and knowledge-based companies, Rastegari noted.
The vessel's construction began in 2012 and finished in March 2016. It has been tested for eight times over the past months, he pointed.
Rastegari underscored that "with appropriate amount of fuel and water supply the ship can sail for 45 days and travel 3,000 nautical miles in the Persian Gulf, northern parts of the Indian Ocean, and the Sea of Oman."
"The ship can travel at a speed of 15 knots," he said, adding, it can conduct deep-sea exploration and surveys of the seabed and the underlying geology at the depth of 3,000 meters.
The Persian Gulf Explorer is equipped with five laboratories and advanced technologies for the study of the physical and the biological aspects of the sea and oceanology, he highlighted.
Rastegari went on to say that some 270 billion rials (nearly $6.75 million) has been spent on building the vessel which will result in 40 percent less money outflow from the country.
The project is aimed to expand Iran's research capabilities considerably both in regional and on international scales, he suggested.
It has also created some 100 direct job opportunities along with some 1,200 indirect jobs, he said.
MQ/MG