Rouhani inaugurates major development projects
March 1, 2017 - 10:43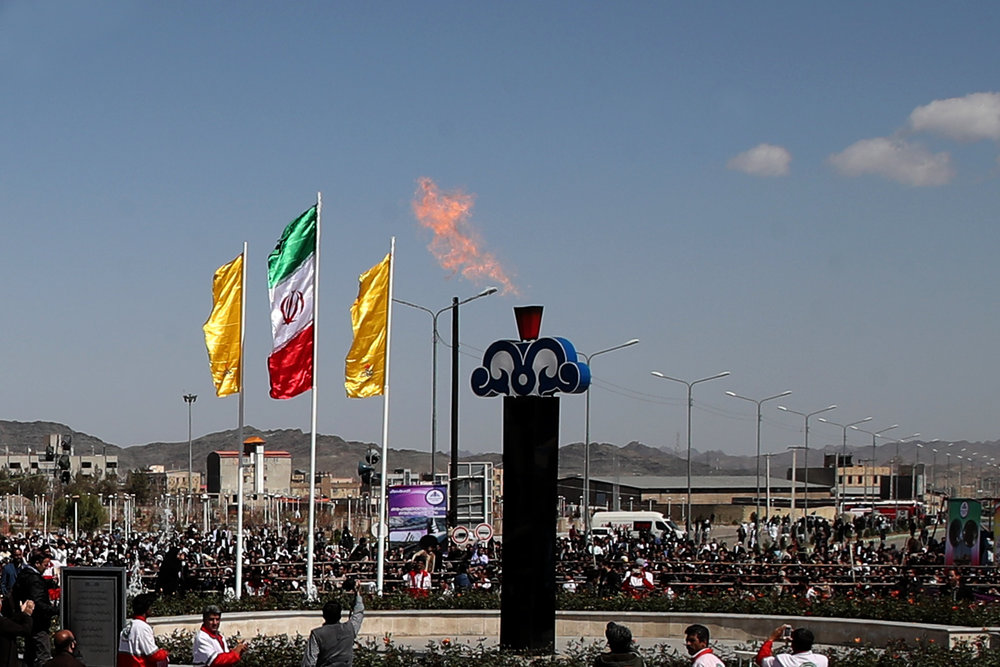 TEHRAN - President Hassan Rouhani inaugurated some major development projects in the country's southeastern province of Sistan-Baluchestan during his one-day visit on Tuesday, IRNA reported.
Addressing the inaugural ceremony of Iranshahr-Zahedan gas pipeline project, Rouhani said that today the gas pipeline has reached the provincial capital of Sistan-Baluchestan, Zahedan, and in future gas will be also supplied to all other cities of the province for example Zabol and Chabahar.
The managing director of Sistan-Baluchestan Gas Company Mohammad-Hassan Tehrani, who also attended the inaugural ceremony, told reporters that Iranshahr-Zahedan gas pipeline with the length of 262 kilometers has been constructed consuming 7.5 trillion rials (about $198.5 million) of finance.
President Rouhani also inaugurated the second runway of Zahedan International Airport.
On the sidelines of the inaugural ceremony, Director General of Sistan-Baluchestan Airports Department Hassan A'rabi Moqadam told reporters that the second runway of Zahedan International Airport with the length of above 4.26 kilometers and width of 60 meters has been built using 600 billion rials (about $15.8 million) of finance.
Rouhani also inaugurated 81 kilometers of highway, a copper factory and 333 telecommunication projects in the southeastern province via video conferencing.
Director General of Sistan-Baluchestan Transport and Urban Development Department Masoud Maleki told reporters that the inaugurated 81 kilometers include three highways constructed at the cost of 1.25 trillion rials (about $33.09 million).

HJ/MA