Iran inaugurates development projects worth over $2.2b
February 2, 2018 - 20:42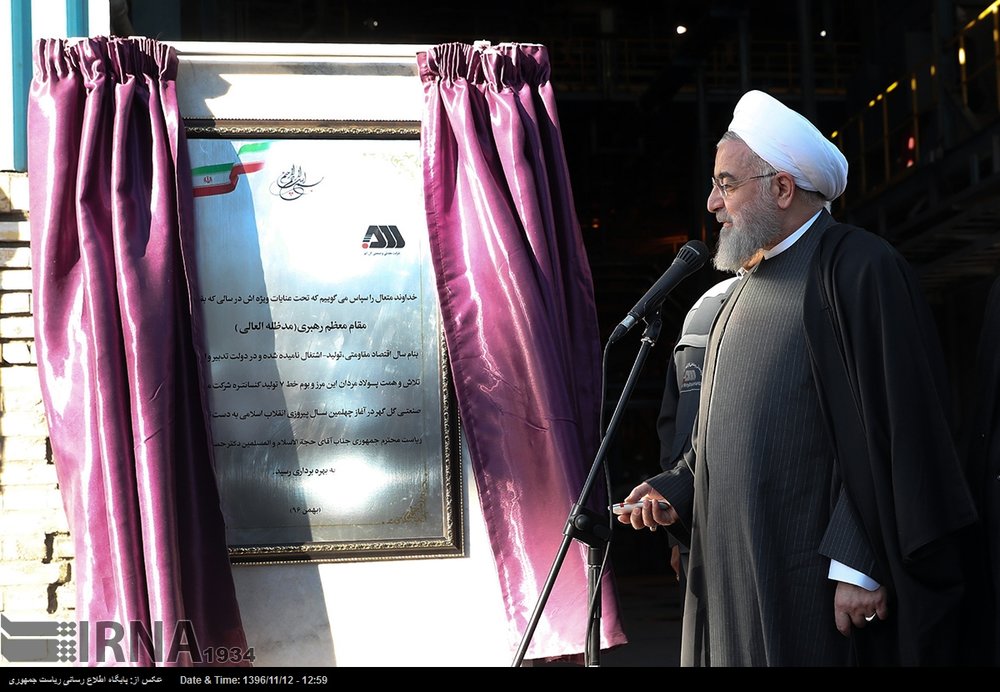 TEHRAN – Several development projects worth near 100 trillion rials (over $2.2 billion) were inaugurated during the trip of President Hassan Rouhani to Kerman Province in southeast of Iran on Thursday.
The president was accompanied by a delegation of ministers and high ranking officials, IRNA reported.
As part of the inaugurations, President Rouhani and Agriculture Minister Mahmoud Hojjati inaugurated 1710 agricultural projects worth 4.16 trillion rials (about $91.5 million), some through video conference and some in person.
The agricultural projects included under-pressure irrigation systems, cold stores and numerous factories.
During President Rouhani's visit, Minister of Roads and Urban Development Abbas Akhoundi also inaugurated numerous road construction projects with an estimated value of 2.15 trillion rials (about $47.15 million).
Rouhani also commenced nine projects in water and electricity sectors through a video conference with Energy Minister Reza Ardakanian, ILNA reported.
As reported by Shata news agency, 13 industrial projects worth over 35.2 trillion rials (about $777 million) belonging to the National Iranian Copper Industries Company were also among the inaugurated projects.
In total, 4.2 trillion rials (about $92.7 million) has been directly invested in Kerman's copper industries during the past four years and it is expected that the figure will reach 162 trillion rials (about $3.57 billion) within the next four years.
According to IRNA, on the sidelines of the president's visit to Kerman, Finance and Economic Affairs Minister Masoud Karbasian put the country's economic growth at six percent for the current calendar year (which ends on March 20, 2018) saying that investment making has increased by 70 percent compared to the previous year.
EF/MA

PHOTO: President Hassan Rouhani inaugurated Gol Gohar iron ore concentrate factory's production line 7 in Kerman Province, southeast of Iran on Thursday.