$200m of projects inaugurated in Persian Gulf islands
July 18, 2017 - 19:9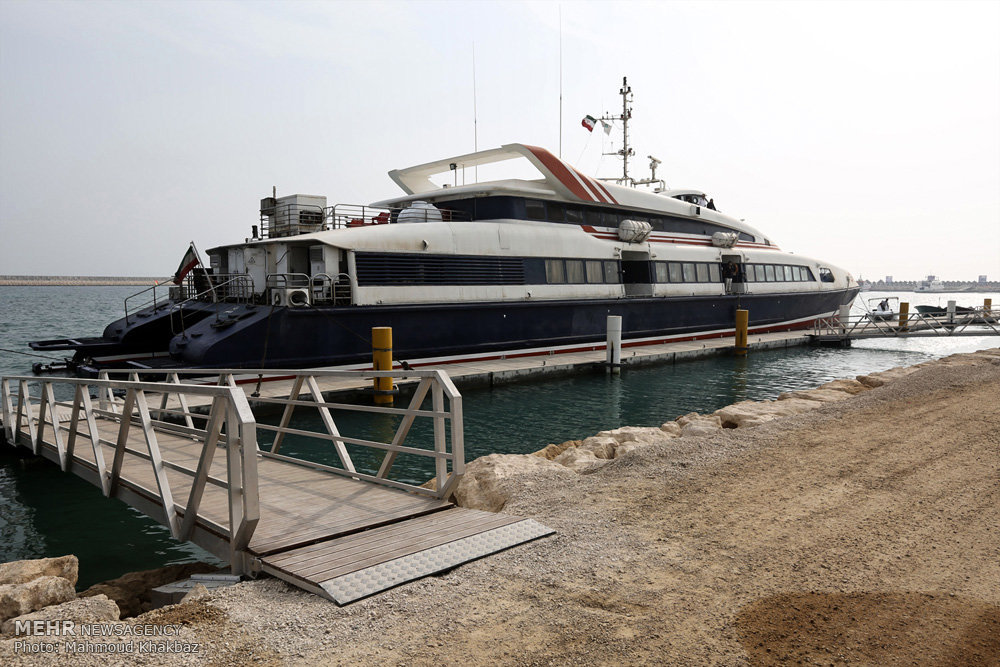 TEHRAN - Nine large industrial, development, and tourism projects, worth 8 trillion rials (about $210 million) came on stream in the two Persian Gulf islands of Kish and Hendurabi.
On Monday, seven projects were inaugurated in Kish Island, ISNA reported.
Changing the eastern breakwater of Kish Island's harbor and constructing 24 ro-ro concrete docks (designed to loading and unloading wheeled cargos such as cars and trucks) was the first project, implemented through 285 billion rials (about $7.5 million) investment. The project will create direct jobs for 40 persons.
The second project was the establishment of Mahan Med Maymeh medicine and medical equipment production unit in Kish Industrial Estate through 700 billion rials (about $18.5 million) and €20 million investments.
The third one was the construction of Ocean Aqua Park through 1.8 trillion rials (about $47.6 million) investment by the private sector. It is planned to create jobs for 400 people.
The construction of a power plant and also a water desalinator was the fourth project. The power plant was built at the cost of 500 billion rials (about $13.2 million).
Vida five-star Hotel and Avay-e Khalij-e Fars Cultural-Recreational Complex were also inaugurated. The hotel was built through 1.7 trillion rials (about $45 million) investment by the private sector within 48 months. Also, 1.2 trillion rials (about $32 million) was invested for the construction of the cultural-recreational complex.
Finally, a beach resort named Marina was inaugurated.
Meanwhile, an airport and a dock in Hendurabi Island were inaugurated on Tuesday. Construction of the airport was started four years ago. Hendurabi is regarded as a tourist hub.

MA/MG
PHOTO: The Hendurabi dock was inaugurated on Tuesday.