Leader highlights preserving vegetation
March 8, 2017 - 18:24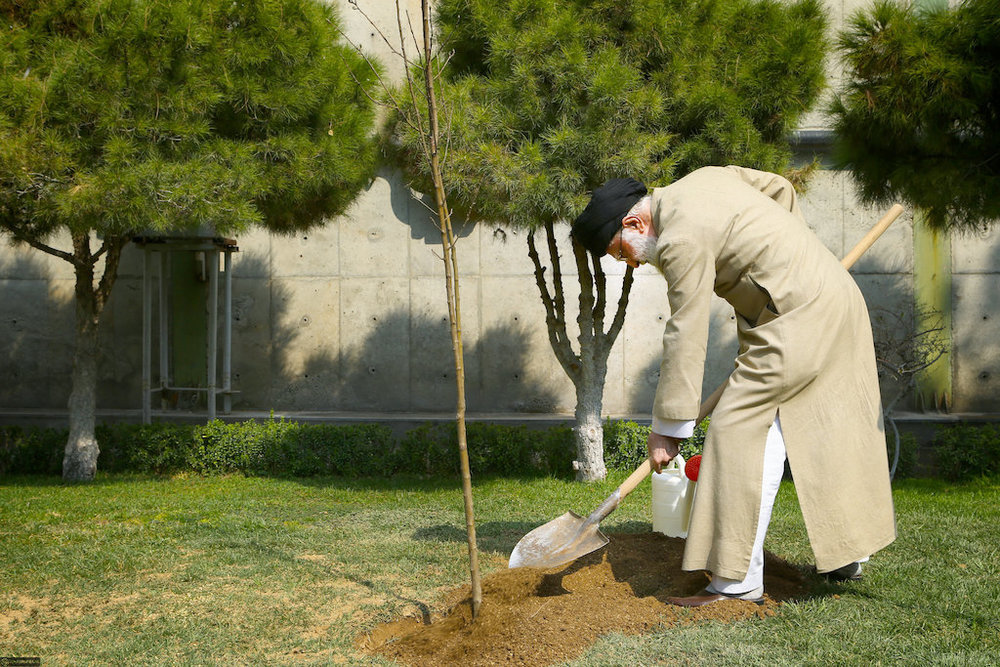 TEHRAN — Leader of the Islamic Revolution Ayatollah Ali Khamenei on Wednesday emphasized the need to preserve vegetation, urging officials to take measures against forest encroachment.
The Leader made the remarks after planting two fruit tree saplings on the occasion of the Natural Resources Week.
"Some profit-seeking traders exploit forests and natural resources regardless of national interests. Forests should be safeguarded against encroachment," he highlighted.
A lot of predicaments emerging from dust storms and air pollution are related to the shortage of vegetation, he said, adding that considering the country's ecological situation and spread of deserts, the preservation of vegetation is of great significance.
The Leader further noted that forests in northern Iran are nearly unbeatable in the world but some profiteers ruin them, insisting "these forests must be preserved".
Elsewhere in his remarks, he commented on the quality of fruits produced in Iran, saying import of fruits is among "wrong" acts which except in some rare cases it should be avoided.
At the end of his remarks, Ayatollah Khamenei described tree planting as a symbol of respect to the nature and that everyone should be grateful for this blessing.
MQ/PA