China hopeful Saudi and Iran can resolve problems
March 9, 2017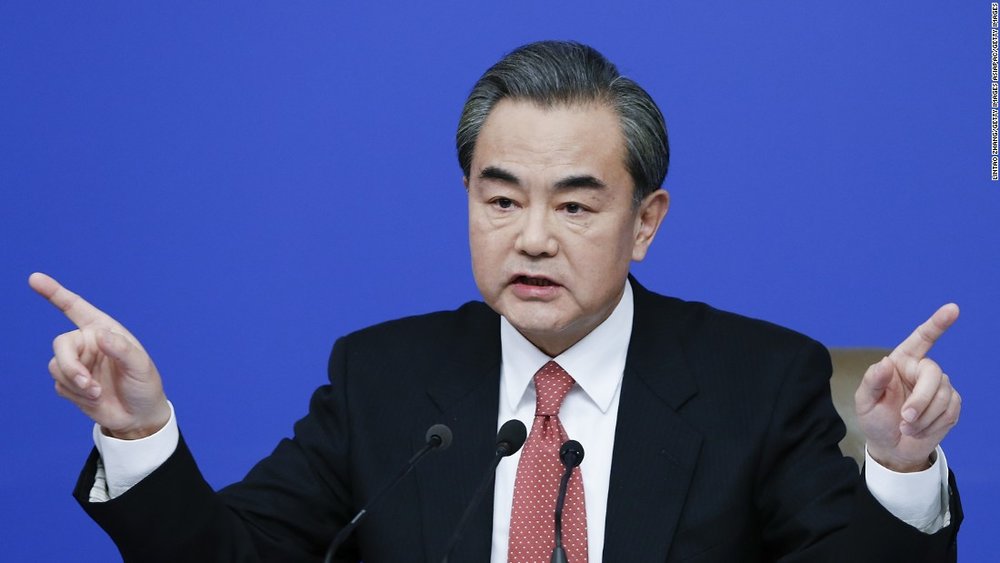 TEHRAN - Chinese Foreign Minister Wang Yi said on Wednesday that he hopes Saudi Arabia and Iran can resolve their differences through talks, speaking ahead of a visit by the Saudi king to China, Reuters reported.
China has traditionally played a limited role in the Middle East conflicts or politics, despite relying on the region for oil. However, lately it has been trying to get more involved in efforts to end the Syrian conflict, where Saudi Arabia backs the armed opposition groups and Iran supports Bashar al-Assad's government.
Last year, China offered support for Yemen's government, which is backed by a Saudi-led coalition in a war against the Houthis, which Saudi Arabia accuses Iran of supporting them militarily.
However, China has to act carefully, as it also has close relations with Iran. President Xi Jinping visited both Saudi Arabia and Iran in January last year.
Saudi Arabia's King Salman's visit to China would take place from March 15 to 18.
Wang described China as a friend to both countries"We hope that Saudi Arabia and Iran can resolve the problems that exist between them via equal and friendly consultations," Wang said at his annual news conference.
"China is friends with both Saudi Arabia and Iran. If there is a need, China is willing to play our necessary role," he added, without elaborating.
Saudi King Salman began a month-long tour through Asia late February to build up ties with the fastest growing importers of Saudi oil and to promote investment opportunities.
Earlier, Iran's Foreign Minister Minister Mohammad Javad Zarif commented on Saudi-Iran relations in an interview with the ISNA news agency, saying, "We do not see positive behavior by the Saudi officials in area of politics and they continue spreading tension in the region instead of using the current situation to hold dialogue and interact".
However, he added "Iran has good intentions for the region and is willing to cooperate with regional countries and hold talks with them". He also said that there is no need for mediation between Tehran and Riyadh.
KB/PA