Tehran welcomes China's offer to mediate between Iran, S. Arabia
March 10, 2017 - 20:52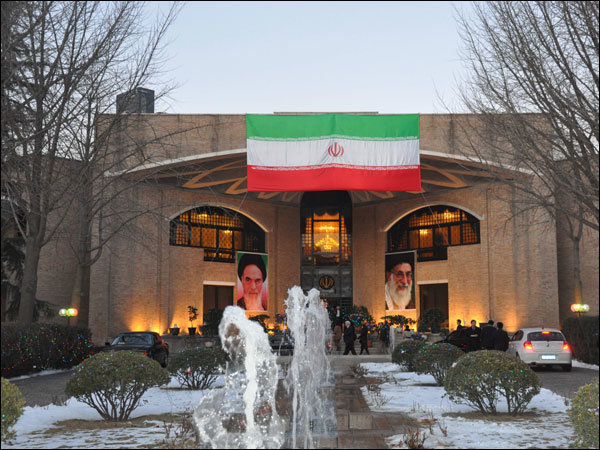 TEHRAN – The Iranian embassy in Beijing has lauded China for expressing readiness to help resolve Iran-Saudi disputes.
"Unlike the Saudi regime, Iran appreciates all constructive efforts and has also welcomed the most recent proposal by the Kuwaiti Emir to hold talks for the sake of the region; and following the same policy, Iran welcomes the constructive role of China in this regard," the embassy said in a statement on Friday.
The statement further said that the dispute between Tehran and Riyadh is founded on differences of opinions, policies and actions.
"Saudi Arabia has destabilized the region and the world through sectarian policies and actions, fanning the flames of ethnic and religious differences, and supporting terrorist and takfiri groups," it added.
The news came days after China said it could help resolve the issues between the two Middle-Eastern countries.
"We hope Saudi Arabia and Iran can resolve the problems that exist between them via equal and friendly consultations," Chinese Foreign Minister Wang Yi said on Wednesday.
"China is friends with both Saudi Arabia and Iran. If there is a need, China is willing to play our necessary role," Wang added.
The Chinese ambassador to Tehran also made similar remarks. "Tehran and Riyadh are close friends of China and improvement of relations between them will help resolve regional issues," the ambassador told ISNA.
Relations between Iran and Saudi Arabia started nosediving after thousands of people, many of them Iranians, died in a stampede at the 2015 hajj rituals, when two large masses of pilgrims converged at a crossroads during the symbolic ceremony of the stoning of Satan in Jamarat.
Following the Hajj stampede, Iranian authorities strongly criticized Saudi Arabia for being incompetent in managing Hajj rituals, appealing to the Muslim world to hold Riyadh accountable for the tragedy.
As disagreements arose between Tehran and Riyadh, Iranian pilgrims did not participate in the latest Hajj rituals – which were held months ago – when Saudi Arabia declined to guarantee their safety.
MH/PA