Tehran says policy towards Riyadh is 'clear'
February 27, 2017 - 21:10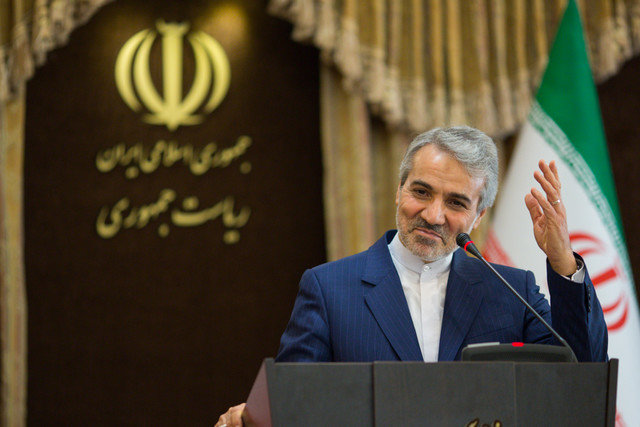 TEHRAN – Government spokesman Mohammad Baqer Nobakht said on Monday that Iran's stance on Saudi Arabia is "clear", noting the Islamic Republic has adopted an "active" policy towards Riyadh.
Questioning Riyadh's actions in Syria and Yemen, Nobakht said Saudi officials should be able to defend their policies regarding terrorism.
"The Islamic Republic's stance on Syria is clear," he said, adding, "And Saudi Arabia should [be able to] defend itself about the atrocities and infanticide committed in Yemen."
Saudi Arabia launched an intensive military campaign against Yemen in March 2015. The war has so far cost thousands of lives and pushed the poor country of Yemen into starvation.
Nobakht also criticized Saudi officials for using harsh words against Iran.
In the recent security conference in the Germany city of Munich, Saudi Foreign Minister Adel al-Jubeir labeled Iran "the single main sponsor of terrorism in the world".
On whether Iran plans to participate in the Hajj rituals in 2017, Nobakht said Tehran and Riyadh have been holding talks on the issue and that the outcome of the talks will be announced when the two countries conclude the negotiations.
Iran suspended dispatching Hajj pilgrims to Saudi Arabia over security concerns. The decision came after a deadly stampede during Hajj rituals in Mina in September 2015 when at least 460 Iranians lost their lives.
In the latest round of talks between the two countries, an Iranian delegation met with the Saudi minister at the Pilgrimage Ministry in Jeddah on Friday. The meetings aim at setting the arrangements needed to enable Iranian pilgrims to enter Saudi Arabia in order to perform Hajj rituals.
MH/PA