Well-disposed to Riyadh, Iran willing to prevent its fall 
January 16, 2017 - 21:5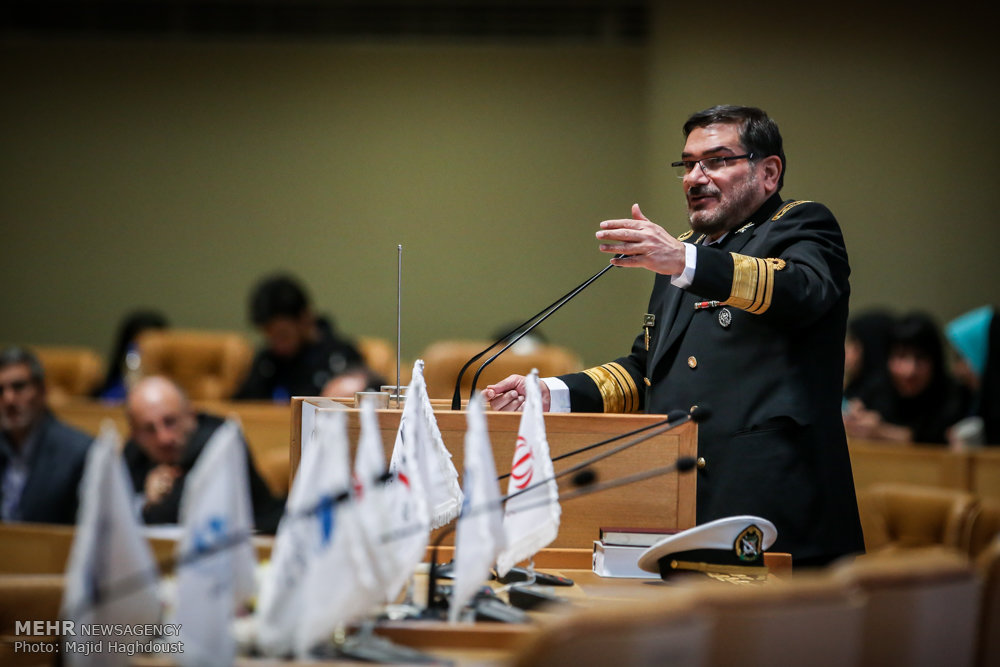 TEHRAN – Despite Riyadh's mounting skepticism about Tehran over the past years, a top Iranian security official has said Iran is well-disposed to the Arab, Islamic country, and is trying even to prevent efforts to overthrow the House of Saud. 
"Despite some perceptions, the Islamic Republic of Iran is not only not seeking to topple the House of Saud, but is actually willing to reign in efforts to prevent the collapse of the Saudi government," said Supreme National Security Council Secretary Ali Shamkhani in comments on Monday.
He was making the remarks days after the two sides declared intention to resume hajj talks, a move that can lay the groundwork for a détente.
Citing reasons, Shamkhani said there is no guarantee Riyadh won't fall into the wrong hands after the ruling system collapses, depicting a gloomy picture of when radicalism rises to power.
"A radical, Daesh-styled mentality will most probably rule vast swaths of the country after Saudi Arabia falls apart.
"Iran has been standing up to radicalism and backs the territorial integrity of countries in the region."
Relations between the two regional powers have hit the lowest point in decades with the two being at loggerheads over a dozen of issues.
Pictures of hundreds of pilgrims, including 464 Iranian nationals, lying dead under a Saudi searing sun in Sept. 2015 at the hajj caused national fury in Iran.
Ever since, the Saudi side has not been responsive to requests by Iran to pay blood money to the families of the dead, though Tehran has proposed initiatives to mend fences with Riyadh over the impasse.
In reaction, Tehran canceled hajj in 2016, threatening it would take the case to an international arbitrary court out of frustration with rounds of fruitless negotiation with the Saudi hajj officials.
In Jan. 2016, Saudi Arabia summoned its envoy from Tehran after its diplomatic posts in the capital Tehran and Mashhad were stormed by a mob, itself a result of Saudi Arabia executing 47 people in a single day, including dissident Shiite cleric Nimr al-Nimr.
The cleric had repeatedly spoken out against the government and the Saudi royal family.
To the list of animosities, one has to add differences over what is going on in Syria and Yemen.

Tehran has been unfailingly backing the incumbent Syrian government and President Bashar al-Assad, whom Saudi Arabia demands to step down, what Shamkhani stressed has practically emboldened terrorist groups in the region.
Also, Tehran has strongly blamed Saudi Arabia for waging a war against Yemen, which has left millions of Yemeni people displaced, thousands killed, and many more wounded.
In return, Riyadh accuses Tehran of destabilizing Arab states and spreading sectarianism by backing militias in Syria and Yemen.
Iran denies the charges, emphasizing it honors the territorial integrity of regional countries.
AK/PA
Top Iranian official says there is no guarantee Riyadh won't fall into the wrong hands after the ruling system collapses.