Iran's parliament set to review Riyadh ties
February 11, 2017 - 13:28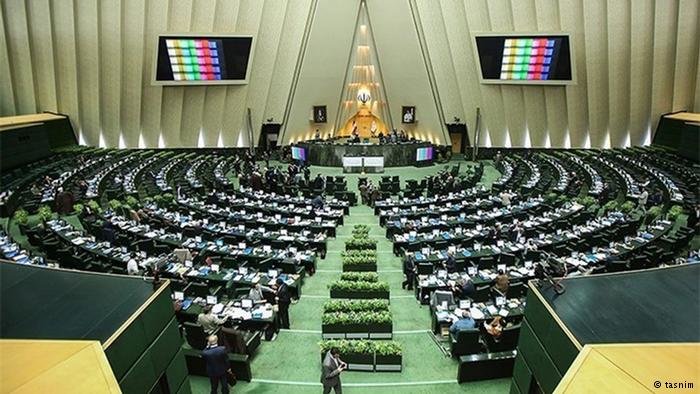 TEHRAN – Iran's parliamentary National Security and Foreign Policy Committee has announced that it will review Tehran's politics toward Saudi Arabia on Sunday. 
"The session will look into our strategies toward Saudi Arabia as well as Saudi Arabia's stance on these strategies," Hossein Naqavi, the committee spokesman, was quoted saying on Saturday.
"Where our current relationships stand and how we can bring them closer," Naqavi said of the session's agenda.
Reportedly, foreign ministry officials will attend the meeting as well.
As archrivals, Tehran and Riyadh have had no political relations for a little more than a year after Riyadh summoned its diplomats from Tehran in the aftermath of attacks on its diplomatic missions in Iran by angry mobs.
The storming came after Riyadh's execution of Sheikh Nimr al-Nimr, an outspoken opponent of the Saudi kingdom.
Bilateral ties had already run high for years over a range of other political conflicts including the Syrian crisis and the 2015 Hajj crush.
The two back opposing sides in Syria.
While Tehran unfailingly supports President Bashar al-Assad as the president of Syria, Riyadh insists that he should step down.
Prior to the recent Astana talks on the Syrian conflict, Iranian Defense Minister Hossein Dehqan said Riyadh should be barred from taking part in the negotiations because of its stance on a Syria without al-Assad.
Iran has also been demanding Riyadh pay compensation to families of 464 Iranians who were killed in the 2015 Mina stampede.
Ever since, Iran has placed a hold on Hajj pilgrimages after rounds of negotiations which failed to bear fruit.
Blaming Saudi Arabia for its "incompetence" to run the Hajj ritual, Iran has asked for guarantees for the security of its nationals.
Having said that, positive signs are emerging.
In January Iran confirmed it had received an official letter from Saudi Arabia to attend the discussions due in late February over the Hajj standoff.
Mediatory efforts
Conciliatory efforts have been in place to rebuild bilateral ties between Saudi Arabia, as the most powerful of the Arab nations in the Persian Gulf region, and Iran.
Yet, no headway has been made yet.
On Jan. 17, Iranian President Hassan Rouhani said at least 10 countries have offered mediation to lessen the escalating feud.
Iraq and Kuwait are two.
The Kuwaiti foreign minister visited Tehran on Jan. 25, delivering a massage to Rouhani in a bit to bring about a thawing in the frosty ties.
Welcoming the initiative, Iran announced it would respond soon.

AK/PA