Shamkhani: Silence on Saudi atrocities in Yemen 'complicity in genocide' 
February 13, 2017 - 20:51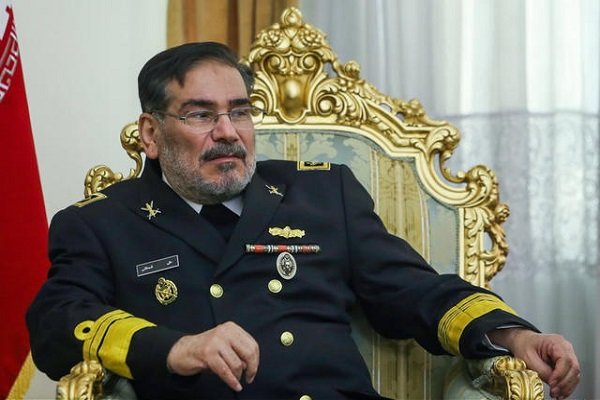 TEHRAN – A top Iranian security official chided on Monday the international community for turning its eyes to atrocities committed by Saudi Arabia in Yemen, emphasizing that it is no different from "complicity" in those acts of violence.
"Silence on crimes committed by Saudi Arabia against defenseless Yemeni women and children amounts to complicity in their genocide and destruction of the country's resources and infrastructures," said Supreme National Security Council Ali Shamkhani in an appearance with visiting Luxembourgish Foreign Minister Jean Asselborn in Tehran.
Iran has been critical of a Saudi-led invasion on Yemen, on for more than 20 months now.
Indiscriminate airstrikes by the coalition have left thousands of people killed and injured, and millions displaced.
At least more than 6,000 people have been killed since the coalition campaign, according to one account.

Multiple international hospitals run by the charity Médecins Sans Frontières, food factories and infrastructures have been damaged seriously, as well.
In June 2016 the United Nations blacklisted the coalition for killing children in Yemen though it was delisted one week later as Riyadh threatened to cut Palestinian aid and funds to other UN programs, according to diplomatic sources.
Tehran has also been lambasting the U.S. and European countries for generous arm sales to Riyadh.
Last week a U.S. official let slip that Donald Trump's administration was reportedly preparing to approve major arms sales to Saudi Arabia and Bahrain, previously blocked by former President Barack Obama over human rights concerns.
Also, according to an Independent report in September 2016, Britain was, after the U.S., the second biggest arms dealer in the world, with most of the weapons fuelling deadly conflicts in the Middle East, including the Yemeni war.
AK/PA