Iran condemns recent Saudi bombing of Yemeni civilians
December 27, 2017 - 20:2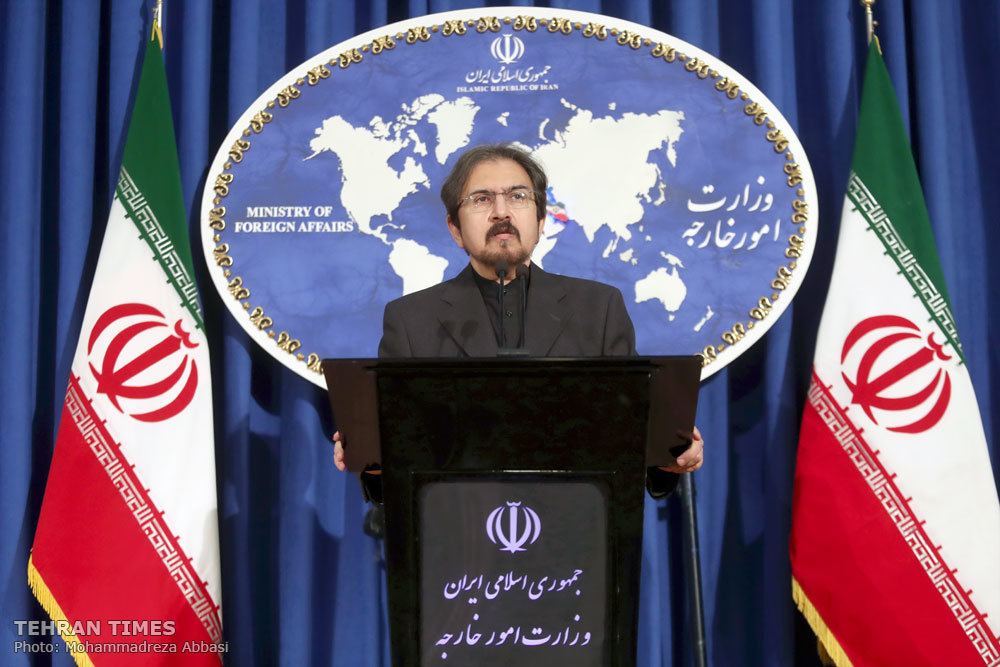 TEHRAN – Iran has strongly condemned a deadly Saudi air raid against a marketplace in the Yemeni city of Ta'izz.
Speaking on Wednesday, Iranian Foreign Ministry spokesman Bahram Qassemi highlighted the fact that Saudi Arabia resorts to the massacre of defenseless civilians whenever it suffers defeat in its aggression.
"During over a thousand days since the outset of this devastating war, Saudi Arabia has shown that whenever it faces failure and defeat in battlefields and operation zones, it retaliates by bombarding the defenseless people and killing innocent women and children," Qassemi said.
The spokesman further criticized the so-called advocates of human rights for their inaction in the face of such "crazy" attacks, which are conducted by lethal American weapons.
On Tuesday, Saudi-led airstrikes killed or injured over 120 people in a market in Heime District in the southwestern province of Ta'izz.
One day earlier, over 30 people were killed in Saudi airstrikes targeting various areas Yemen, including the capital Sana'a.
Saudi Arabia has been incessantly pounding Yemen since March 2015 in an attempt to crush the popular Houthi Ansarullah movement and reinstate former president Abd Rabbuh Mansur Hadi, a staunch ally of the Riyadh regime.
At least 13,600 Yemeni people have been killed since the onset of the military campaign in 2015. Much of the Arabian Peninsula country's infrastructure, including hospitals, schools and factories, has been reduced to rubble due to the war.
On Tuesday, the International Red Cross pointed to massive starvation across Yemen on its Twitter page, warning, "Yemen is starving to death."
The Saudi-led war has also triggered deadly cholera and diphtheria epidemics across Yemen.
Additionally, the UN has described the current level of hunger in Yemen as "unprecedented," emphasizing that 17 million people are now food insecure in the country.
SP/