Iran voices willingness to improve ties with Persian Gulf states
February 7, 2017 - 21:40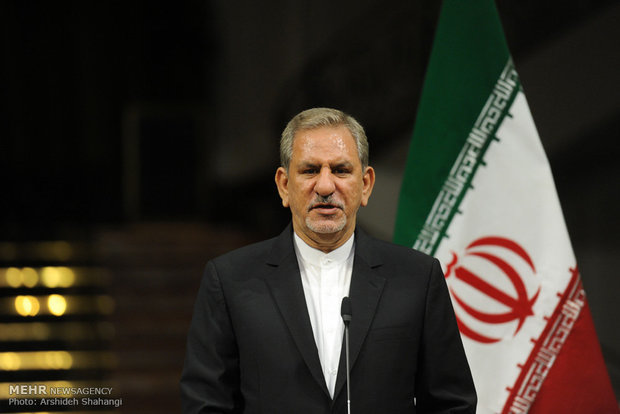 TEHRAN – Iranian Vice President Es'haq Jahangiri has voiced Tehran's readiness to expand friendly relations with Persian Gulf Arab states.
"We are willing to have brotherly relations with Persian Gulf countries, but they sometimes make mistakes and to derive satisfaction from America; they say some things which are totally untrue," Jahangiri said on Monday.
Saudi Arabia's tone toward Iran has become more aggressive since Donald Trump started his work as president in the United States on January 20.
Last month, in a bid to ameliorate relations between Iran and Saudi Arabia, Kuwaiti foreign minister made a rare visit to Tehran to call for dialogue between Iran and other Persian Gulf countries, especially Saudi Arabia.
Tensions have risen between the Islamic Republic and Saudi Arabia over their support for opposing sides in the conflicts in Syria, among other things. Iran also said Iran is incapable of managing annual hajj rituals as 464 Iranian pilgrims lost their lives in Sept. 2015 in Mina.
Riyadh also cut diplomatic relations with Iran in January 2016 after angry protesters in Tehran attacked the Saudi embassy in Tehran in protest to the execution of a number of pro-democracy activists including prominent cleric Sheikh Nimr al-Nimr. Top ranking Iranian officials condemned the attack, yet Saudi Arabia, angry over the nuclear deal between Iran and great powers, used the attack to vent anger on Iran.
After the Kuwaiti foreign minister's visit to Tehran, President Rouhani expressed support for improving regional relations, which he said should be based on "mutual respect, positive neighborhood ties and Islamic brotherhood."
However, Donald Trump's controversial remarks have aggravated tensions in the region. In a recent interview with Fox News, which was published on Sunday, Trump said, "They [Iran] have total disregard for our country, they're the number one terrorist state, they're sending money all over the place and weapons."
Jahangiri rejected Trump's remarks as a "false claim", saying Iran itself is a victim of terrorism.
The vice president said one should not make accusation against a country "on the basis of a lie, and thenceforth impose sanctions against it."
MH/