Iran's carpet exports grow by 27%, hits $321m in 11 months
March 18, 2017 - 18:9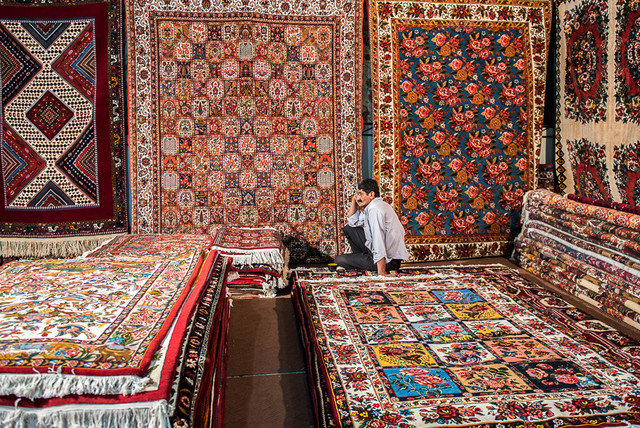 TEHRAN - Iran exported $321 million of handmade carpets in the first 11 months of the current Iranian calendar year, ended February 18, an increase of 27 percent year on year, Hamid Kargar, the head of Iran's National Carpet Center, said on Saturday.
Exports to the United States amounted to $80 million during the 11-month period, IRNA quoted Kargar as saying.
The U.S. imposed a ban on carpet imports from the Islamic Republic, among other products, in September 2010. It was Iran's major market for Persian rugs and the sanctions caused total carpet exports to drop by 30 percent — the embargo meant no American could buy, sell or import Persian rugs, even if they were purchased outside of the Islamic republic.
But with many of the west's sanctions lifted after Tehran reached a historic nuclear deal with western powers last year, the industry has been enjoying a boom and sales to America have increased.
Based on statistics, Iran's total carpet exports in terms of weight stood at 5,243 tons, a 16-percent rise year on year.
MG