By Manijeh Rezapoor
Tehran Intl. Book Fair to kick off Wednesday 
April 29, 2017 - 18:17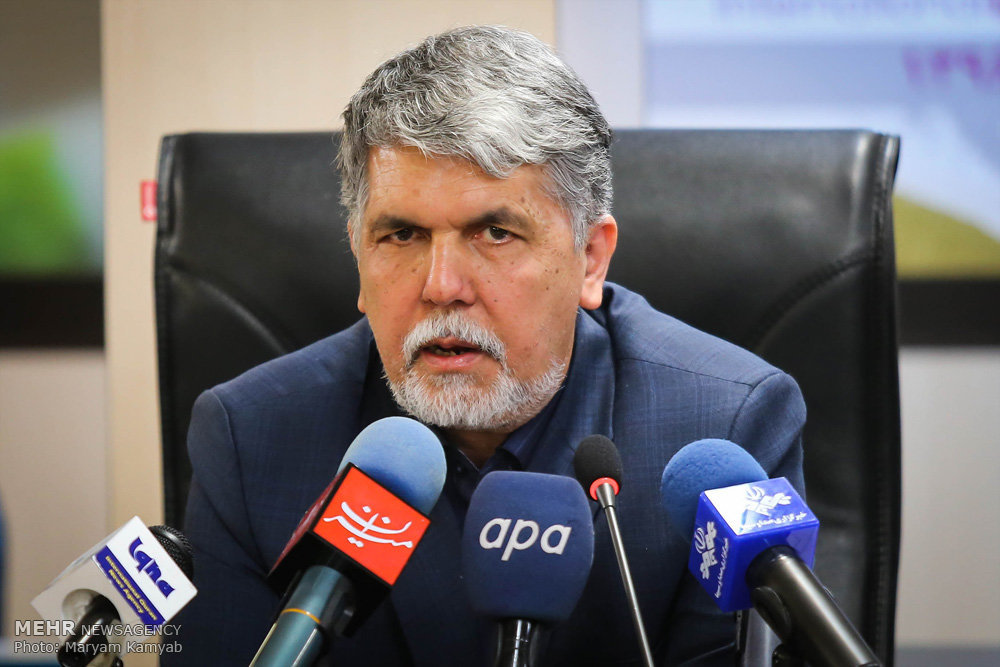 TEHRAN – The 30th edition of the Tehran International Book Fair will open on Wednesday, with Italy as its special guest.
In a press conference held at the Iran Cultural Fairs Institute on Saturday, Deputy Culture Minister for Cultural Affairs Seyyed Abbas Salehi elaborated on the different programs to be held during the 10-day cultural event.
"The Tehran book fair is a national fair. The number of participating publishers both from Tehran and other cities are quite significant. However, the organizers have dedicated each day to one special province highlighting the art, culture, traditions and whatever is related to that province at the fair," he stated.
"Organizing professional venues for the publishers, setting up meetings with the writers, as well holding sessions with professional translators will all help organize a better, more professional fair," he added.
He called the Shahr-e Aftab (Sun City) Fairground, which will be hosting the fair for the second time, a proper venue designed for the fair, providing good facilities for the visitors.
Iran Cultural Fairs Institute Director Amir-Masud Shahramnia next gave more details about the fair and said that 1687 publishers are expected to attend the fair.
Italy is the special guest of the 30th edition of the fair this year attending with a group of 32 Italian cultural figures, he stated.
He added, "We have also dedicated a section to introduce the foreign cities, highlighting the rich and ancient Persian civilization.
"The guest city of this year's edition is Istanbul and we will be hosting a number of Turkish writers, publishers and literary agencies this year."
He also pointed out that the book fair has granted scholarships to 10 literary agencies, publishers, writers and professional translators active in translating works in the Persian language into other international languages.
"Those who have received scholarships this year are coming from Egypt, Armenia, Japan, Italy, Afghanistan and several others," he asserted.
The 30th edition of the book fair will open with a number of Iranian and Italian cultural figures in attendance on Wednesday, May 3.
The fair will be running until May 13 at the Shahr-e Aftab (Sun City) Fairground.
Photo: Deputy Culture Minister for Cultural Affairs Seyyed Abbas Salehi attends a press conference in Tehran on April 29, 2017 to brief the media about the 30th edition of Tehran International Book Fair. (Mehr/Maryam Kamyam)
RM/YAW